Match supply to demand to provide optimal performance
System status management has come a long way since its early days in EMS, but the basic principles remain the same nearly half a century later
---
Jack Stout, a pioneer in the EMS field and Pinnacle Lifetime Achievement Award recipient, died on July 17, 2020, and is remembered for his decades of groundbreaking work in emergency medical services. He leaves behind a legacy for future EMS providers to follow.
ORLANDO, Fla. — It's been more than four decades since economist Jack Stout introduced the concept of system status management (SSM) to EMS. The idea that systems should use data to match supply to demand in an effort to meet response time goals transformed how some communities deployed EMS units.
In "It's Not Your Father's SSM," a power seminar at the Pinnacle EMS conference, some of Jack Stout's disciples – including his son, Todd Stout, the founder and president of FirstWatch – discussed what's changed, and what hasn't, since those early days. Todd Stout and fellow speakers, Jonathan Washko, assistant vice president of the Center of Emergency Medical Services at Northwell Health in New York; Mike Taigman, improvement guide for FirstWatch; and Guillermo Fuentes of Fitch & Associates, also pointed out that even though technology allows for more sophisticated temporal and geographic analysis than ever before, the goals of a system status plan have not changed significantly in more than three decades.
Memorable quotes on system status management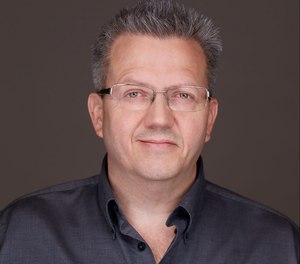 Here are some of the quotes that had the biggest impact from the session on system status management.
"SSM to me is really, at its heart, hard to argue with, because you should make some attempt to put ambulances where and when you think they might be needed." — Todd Stout
"What are we actually predicting here? It's patterns of human behavior." — Jonathan Washko
"Does anyone think I'll be able to hit 100% of all calls every time? Why can't I? We're dealing with humans and machines. People make mistakes and machines break down. But ultimately, what we're trying to do is have some form of reliability in the system." — Jonathan Washko
Key takeaways on system status management
The speakers outlined the murky history of system status management, and how it contrasts with how SSM can benefit today's EMS organization. Here are 4 takeaways from the presentation:
1. System status management has been misrepresented
For decades, SSM has become associated with overworking EMS clinicians; forcing them to sit in ambulances for hours, moving from post to post, and maintaining utilization rates that burn them out quickly. The speakers pointed out that as early as the mid-1980s, SSM's proponents were arguing for the opposite – that SSM can actually be used to ensure balance in your EMS system and to avoid overworking crews or individuals.
What has caused SSM's bad rap is not the concepts behind it, but how it has been applied in many places, with a focus on efficiency as the goal, while ignoring other priorities (e.g., safety and clinician well-being). Today, with better data and technology to analyze it, some EMS organizations now use SSM concepts to track how busy specific crews are, for example, and make sure they get rest when needed.
Washko referred to the approach at Northwell as "smart and soulful," explaining that for decades, he had embraced the smart side and only recently came to recognize the importance of the soulful side. Allowing employees to have more control over their shift length and schedule, and taking their workload into account has allowed the organization to decrease turnover and improve clinician satisfaction.
2. If you're not using some SSM concepts, you're being irresponsible
At its core, SSM means matching supply and demand, while also meeting performance goals. The most obvious applications are to have more resources available during busier times (e.g., more staffed ambulances during the day than at night) and to station those resources closest to where the next call is likely to occur.
Most EMS services, even if they don't realize it, are using some SSM concepts – even if it's only when the three-alarm fire or mass casualty incident forces them to transfer units temporarily to areas whose resources are depleted.
3. Measure consumption vs. call volume
SSM initially focused only on the number of incidents at any given time. Data availability and technology limitations made more sophisticated analyses more difficult. Today, however, EMS leaders can account for many more factors. For example, the length of time on a call can vary depending on type of call, time of day, hospital status and more. Looking at actual hours of consumption, rather than just number of calls or transports, provides a much more complete picture of workload and system demand.
This could be especially important in areas where a slight increase in call volume leads also to an increase in emergency department overcrowding and ambulance "wall time," which is the time crews spend at a hospital before turning over patient care. That wall time could lead to increased consumption of hours per call, leaving services that continue to use a one-call-equals-one-hour formula underestimating their demand. Systems now are also measuring things like training time, meals, breaks and more in order to truly gauge how busy each unit is.
4. Performance and service to the community come first
While providing service efficiently is critical, systems can't allow SSM to drive them too far from their main goals. For example, when analysis shows a certain area of the community has almost no demand during nighttime hours, the reaction shouldn't be to automatically remove any resources from being able to respond to a call in that region within an acceptable amount of time on those rare occasions when an incident occurs.
The goal of SSM should be to "do the most amount of good, for the most amount of people, with the least amount of resources possible," Washko said. If the community is willing to fund a resource to cover areas that almost never require service, then it should. However, a true analysis of the system often reveals that placing the resource for the call that rarely happens comes at the expense of not being able to adequately respond in busy areas or at busy times. In other words, staffing all 24-hour units may help an agency meet its goals at night, but often, that same agency is consistently overworked and under-resourced during peak hours.
"I'm going to solve the problem I know I have, and then worry about the problem I might have," Stout summarized.
Learn more about applying system status management
To learn more about SSM and how to apply the principles of system status management to your agency, read the articles in the Fitch & Associates Leadership Edge column and these articles from EMS1:
This article, originally published on July 26, 2019, has been updated