FDNY commissioner voices support for raising EMS provider pay
FDNY Commissioner Daniel Nigro said negotiations between EMS unions and city officials are underway
---
Shant Shahrigian
New York Daily News
NEW YORK — FDNY Commissioner Daniel Nigro voiced support Tuesday for boosting wages for emergency medical services staff to bring them in line with other first responders, though he noted he can't raise them himself.
"Negotiations have just begun now between EMS unions and the city," he said at a City Council hearing Tuesday. "As you know, the department doesn't have the ability to unilaterally do that.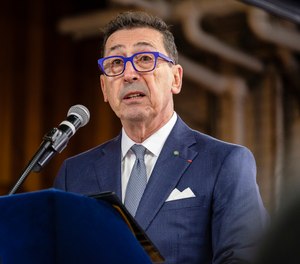 "I hope the negotiations go well and will not be disappointed if our EMS unions are able to secure a contract that recognizes the work that they do," he concluded.
Councilman Joe Borelli (R-S.I.), the chair of the Committee on Fire and Emergency Management, had noted EMS members are paid at significantly lower rates than other first responders. The salary of an FDNY EMT starts around $35,000 and rises to $50,000 over five years. By comparison, an entry-level firefighter gets about $45,000, which more than doubles over five years.
Borelli called Nigro's comments a "positive step."
"They seem to be open to the idea and not entrenching themselves against EMS pay raises," he told the Daily News.
"Ultimately, it is a collectively bargained contract and it's going to fall on the union, but I think the Council and committee and many individual members have been clear that we'd like to see a pay increase."
———
©2020 New York Daily News
McClatchy-Tribune News Service