HHS encourages EMS data integration to combat opioid crisis
The CMS reminded state Medicaid directors that existing funding sources can be used to better integrate information systems
---
By EMS1 Staff
To encourage state officials to share data in the fight against the opioid epidemic, the Center for Medicaid and CHIP services recently provided guidance on ways to fund e-records and data interoperability projects via existing funding sources.
The acting director of the CMS, which operates under the Department of Health and Human Services, advised State Medicaid directors in a letter last month that the HITECH Act and Medicaid Information Technology Architecture business practices can be used to "further integrate information systems."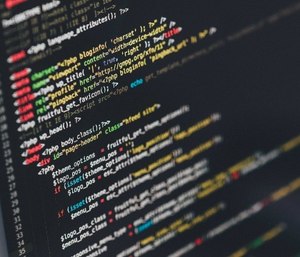 "States may consider integrating PDMPs into HIEs, where further integration with pharmacy data, shared care plans, drug utilization review (DUR) programs, Emergency Medical Services (EMS) data, Medication Assisted Therapy (MAT) data, advanced directives, and other EHR data might assist clinical decision making," CMS acting director Tim Hill wrote in a letter.
Overall, this move would help states, cities and communities connect with other data sources and provide situational awareness when it's needed most.
"Connecting these various data sources could leverage technology to help close referral loops, enable appropriate follow up, and leverage existing data and services elsewhere in a state," the letter states. "Adding data sources to the Medicaid system, such as human services programs, community organizations, EMS providers, Medicare, or justice-related systems, may be helpful and eligible for support related to the implementation of interoperability as required under 42 CFR 433.122(b)(16), per previous guidance."
EMS.gov noted in a news release that sharing information about patients who have been treated for opioid overdoses and have refused transport can prevent physicians from filling opioid prescriptions. The information can also be used to start a conversation about substance abuse or help a patient find treatment.
With additional shared information, EMS data can help measure and better respond to the opioid crisis at every level.
"Whether addressing the opioid crisis, injuries from traffic crashes or other public health problems, EMS data offers a vast amount of information that can help policymakers, health officials and first responders make evidence-based decisions and save more lives," said Jon Krohmer, MD, director of the National Highway Traffic Safety Administration's Office of EMS, which oversees NEMSIS. "These funding mechanisms are an opportunity for EMS leaders to work with state Medicaid officials to make data sharing a reality."