EMS agency raises money to pay for infant's funeral
Nine Mile Rescue Squad Chief Ryan Lang created a GoFundMe account to help a volunteer rescue squad member pay for his nephew's funeral
---
By Mike McHugh
The Daily News
JACKSONVILLE, N.C. — The Nine Mile community and the Emergency Medical Services brotherhood are collaborating on a fundraiser to bring comfort and assistance to a grieving family.
Nine Mile Rescue Squad Chief Ryan Lang became aware early Jan. 13, that his colleague, Capt. Austin Marshburn, had just learned the death of his eight-month-old nephew, Belton Marshburn and was planning to pay for the child's funeral. Lang wasn't surprised by the gesture.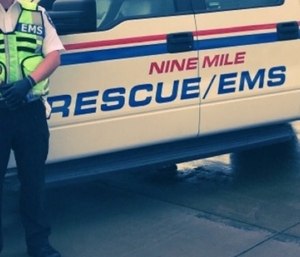 Lang said Marshburn is the guy who is always there volunteering and helping the new guys.
"Austin is a rescue squad volunteer who goes to people's home to help them on their very worst day and now he found himself in need trying to cover funeral expenses for his nephew. I decided Saturday morning to start a GoFundMe site," Lang said.
The goal of the online fundraiser is $10,000 to cover funeral expenses. Lang said his rescue squad is holding a spaghetti dinner fundraiser at the Nine Mile Rescue and EMS in Richlands on Jan. 20 beginning at 1 p.m. with plates available for $7. Additional donations will be accepted and contributed to the family to offset the funeral expense. Lang has also solicited help from his colleagues in the Onslow County Association of Rescue Squads.
"The Nine Mile area is a special place," Lang said. "And you don't see too many people working both sides of the house like Austin so when he goes out into the community he knows most everybody by their first name."
For questions about the dinner or how to help, contact Lang at 910-358-3039. To make a donation to the GoFundMe account, click here.