Pa. county switches to FirstNet for first responders
The county will start using AT&T wireless phone services and will save $360 a month compared to the Verizon rates the county was paying
---
By Karen Blackledge
The Daily Item, Sunbury, Pa.
MONTOUR COUNTY, Pa. — Montour County will soon be using FirstNet for first responders and county employees aiding first responders.
The commissioners on Tuesday approved an arrangement with AT&T for the wireless phone service starting July 31. Thirty-two new phones will be involved at a cost of 99 cents each, said AT&T representative Jeff Molinaro. The county will save $360 a month compared with Verizon charges, Commissioner Trevor Finn said.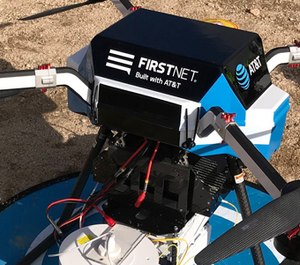 The Montour County Emergency Management Agency, the East Central Emergency Center — which is the 911 center serving the county — and Mahoning and Riverside police are already using the system, Finn said.
If there is an incident on the county level or nationwide, there is 100% connectivity along with data, hot spots and text messaging, Molinaro said.
While Finn said it doesn't replace a radio system, it can be used during an emergency. Molinaro said it can be used in areas where radio coverage is poor.
Molinaro said some faculty and bus drivers in the Danville Area School District are expected to use the system. Most Danville ambulance personnel have FirstNet devices, he said.
Commission Chairman Ken Holdren said Finn, emergency management agency personnel and sheriff's deputies tested the phones in different areas of the county both inside and outside of buildings with them finding the coverage better than Verizon.
———
©2019 The Daily Item (Sunbury, Pa.)
McClatchy-Tribune News Service