U.S. Virgin Islands fire, EMS could merge following advancement of recent legislation
One official said the integration allows for the deployment of EMS providers from an additional 10 locations throughout the territory
---
Bethaney Lee
The Virgin Islands Daily News, St. Thomas
ST. THOMAS, Virgin Islands — After three rejections over more than a decade, the Senate Committee on Health, Hospitals, and Human Services advanced legislation to establish the V.I. Fire and Emergency Medical Services, which integrates emergency medical services currently offered under the V.I. Health Department, with the V.I. Fire Service.
The lofty endeavor was at the request of Gov. Albert Bryan Jr., a Cabinet member in the administration of Gov. John de Jongh Jr., who initially proposed a merger between the Health Department's Emergency Medical Services Division and V.I. Fire Services. That proposal however failed.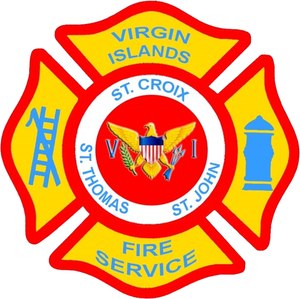 Once Bryan took office, he reintroduced the proposal — and senators twice rejected it, the most recent rejection coming last October.
On Wednesday, VI Fire Services Director Daryl George Sr., who served in the same capacity under the de Jongh administration and widely known to push for the merger, said the transition "demonstrates a commitment to public safety" and the "integration will allow for a more efficient and effective delivery of emergency services with the opportunity for more rapid response time with the strategic deployment of resources."
At present there are only one to two locations per island from which emergency medical services providers can respond from, but George said the integration allows for the deployment of these crucial services from an additional ten locations throughout the territory.
"This may ultimately save lives," George said.
The same was said of the development of the training division, which will be headed by James Bolton as the territorial training coordinator.
The training division, George said, "will be key to addressing one of the major issues plaguing our current EMS system, staffing shortages."
To date, 21 fire personnel on St. Croix District have completed emergency medical responder training, which according to George raises the total number of emergency medical responder trained firefighters to 42.
"We have and will continue to work to increase the number of firefighter EMTs," George said, adding that firefighters hired from 2013 onwards are required to complete EMT certification.
The long-in-the works legislation not only establishes the new entity — V.I. Fire and Emergency Medical Services — but creates the position of medical director. New hire Dr. Robin Ellett will fill the new role, according to George
Senator questions process
While George's testimony and discussion was in support of spurring on progress, not all committee members were so convinced of Fire Services growth and development.
"Something about this isn't making sense to me with the classes," Sen. Janelle Sarauw said. "You have firefighters who do want to do this, but classes were canceled. I mean so many things were happening and I'm just really, really, really concerned on just the lack of overall certifications in the Fire department."
St. Thomas Firefighters Union President Andre Dorsey explained that Health Department provided training for basic EMT courses "but of course over the years that been a little back and forth at that level, and that hasn't been happening."
Senate President Donn Fett-Gregory, a non-committee member, took some time to discuss "a separate issue" from the discussion at hand — probationary employees are relinquishing union dues.
Dorsey said federal law has changed so that the union may collect fees from probationary employees, but officials with V.I. Personnel Division countered that employees shouldn't be in unions until after their probationary periods have ended.
Frett-Gregory said while the committee meeting "veered off from the bill" that was before them, the discussion demonstrated there was clear work to be done in the relationships between Fire Services, the unions, employees and other stakeholders.
"It's my fervent hope that we are able to address those issues," Frett-Gregory said. "Let's get it done. We have been at this for quite some time and the primary concern here is the life and safety of our citizens. Let's just do what we have to do."
The bill was advanced unanimously to the Rules and Judiciary Committee for further review at a meeting scheduled for today.
In addition to Sarauw, Sens. Novelle Francis Jr., Marvin Blyden, Kenneth Gittens, Kurt Vialet and Alma Francis Heyliger were present. Sen. Samuel Carrion was absent.
___
(c)2022 The Virgin Islands Daily News (St. Thomas, VIR)
McClatchy-Tribune News Service