Report: Missing Va. firefighter-paramedic took her own life
A medical examiner ruled Nicole Mittendorff's death a suicide
---
The Associated Press
MANASSAS, Va. — A medical examiner says a firefighter whose disappearance prompted a dayslong search in a Virginia national park took her own life.
Nancy Bull, administrator of the northern Virginia office of the state medical examiner, said Friday that 31-year-old Nicole Mittendorff of Woodbridge killed herself. The office released no other details.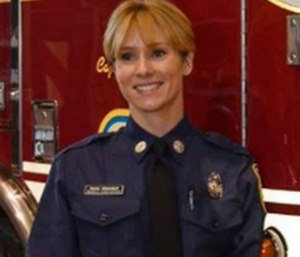 Searchers had been looking for Mittendorff in Shenandoah National Park since her car was found Saturday in a parking lot at Shenandoah National Park. She was last seen by her family April 13.
Mittendorff's remains were discovered in the park Thursday, more than a mile from where her car was found. A suicide note was also found in her vehicle.
She worked as a paramedic and firefighter with Fairfax County Fire and Rescue.
Copyright 2016 The Associated Press