Former firefighter-paramedic arrested for sexually assaulting patient
Clifford Heiser was arrested after a DNA test backed up a complaint filed by a female patient he had transported to the hospital
---
By EMS1 Staff
WAUSAU, Wis. — A former firefighter-paramedic was arrested and charged with sexually assaulting a patient he was transporting to the hospital.
WSAW reported that a patient filed a complaint that Clifford Heiser sexually assaulted her. A DNA test was conducted and Heiser was arrested after police received the results.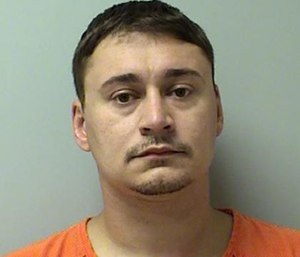 "Part of a sexual assault investigation is we do what is called a SANE kit, a sexual assault nurse examiner is a certified nurse who is specially trained to collect physical evidence in a sexual assault case," Wausau Police Department Deputy Chief Ben Bliven said. "The offender had his DNA on her and that was confirmed by the Wisconsin State Crime Lab."
Heiser resigned from his position as a firefighter-paramedic Tuesday after being placed on administrative leave. The Wausau Fire Department said despite the incident, they are still committed to the safety of the citizens.
"We realize we have violated the trust of our community but are going to work diligently to regain and repair that trust," Wausau Fire Chief Tracey Kujawa said.