EMT accused of forging documents to get promotion
Kyla Rivas Zehtab allegedly forged a physical abilities test certificate, which would have made her eligible to become a firefighter
---
By EMS1 Staff
POLK COUNTY, Fla. — An EMT was arrested after allegedly forging a physical abilities test so she could be promoted to a firefighter position.
ABC Action News reported that Kyla Rivas Zehtab, 29, an EMT with Polk County Fire Rescue, was accused of forging a physical abilities certificate that would have enabled her to be promoted.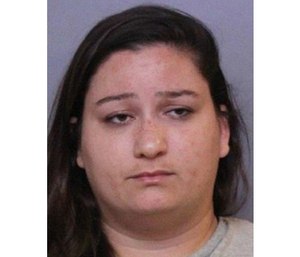 Court documents said she was qualified in all areas for the promotion, and she told her supervisor that she had taken the course but did not receive her completion certificate.
Zehtab's supervisor received a copy of a completion certificate from her, but noticed irregularities. Broward Fire Academy confirmed the document was forged.
"Instead of doing the right thing, Ms. Zehtab decided to forge a certificate to make herself eligible for a promotion in order to receive compensation for which she was not entitled," Polk County Sheriff Grady Judd said. "Forging a certificate to be promoted to a firefighter is not only an integrity issue, but it is also a public safety concern."
Zehtab was suspended and arrested for one count of grand theft and one count of forgery.