Ala. councilman accuses FD of unfair complaint against ambulance service
Decatur Councilman Charles Kirby has long claimed that the city's fire department is trying to take over ambulance services by eliminating the competition
---
Bayne Hughes
The Decatur Daily, Ala.
Councilman Charles Kirby on Tuesday accused Decatur Fire & Rescue of manufacturing a formal complaint against First Response Ambulance Service.
Kirby made the accusation after a First Response official demanded an apology for the complaint during the Ambulance Review Board's monthly meeting.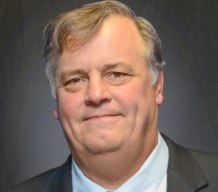 The councilman said a Fire Department representative got a Decatur Morgan Hospital official to sign off on a complaint about a non-emergency call in September.
"The Fire Department shouldn't have been involved because the ambulance service doesn't have to do non-emergency calls," Kirby said after Tuesday's Ambulance Regulatory Board meeting.
A vocal proponent of First Response, Kirby has long contended that some Decatur Fire & Rescue officials want to run First Response — the city's sole ambulance provider — out of business so the Fire Department can take over ambulance services.
The ARB held its inaugural meeting last month following passage of a new ambulance service ordinance. The meeting Tuesday was the second meeting of the newly created regulatory board.
The new EMS coordinator, Fire Department Battalion Chief Ashley England, reported to the ARB that the hospital had filed the initial complaint against First Response.
The complaint read by England focused on a 7 p.m. Sept. 24 incident in which First Response took more than two hours to pick up a patient on a non-emergency call.
First Response owner David Childers said at the October board meeting that the hospital caused the delay and his drivers twice went to and left the facility because the patient wasn't ready.
Childers told the ARB on Tuesday that he has an email from the family involved that says they didn't have a complaint against the ambulance service.
"We would like for the city of Decatur to apologize for the misleading evidence on a complaint that got a lot of publicity," Childers said. "This is about our reputation."
Fire Chief Tony Grande said in October the family contacted him about the issue. On Tuesday, Grande said the original complaint came from Decatur Morgan Hospital.
"We will have to just see if this is the same family," Grande said.
However, Grande said he would not comment on Kirby's accusation.
In other business, Childers reported to the ARB that his service is still unable to obtain a $2 million performance bond as required by the ordinance passed in August.
Assistant City Attorney Chip Alexander said the city will continue to investigate the bond issue, including whether the city needs to put the ambulance service under contract instead of allowing it to operate under a certificate of public necessity and convenience, and whether the $2 million bond requirement is too high.
Alexander said the ARB does not have to enforce the bond requirement until First Response's certificate is up for renewal next year.
———
©2019 The Decatur Daily (Decatur, Ala.)
McClatchy-Tribune News Service