Veteran SC paramedic dies in off-duty domestic dispute
Rodney Gilmer, 50, was shot in the abdomen at his home and died of the injury less than an hour after being taken to the same hospital where he worked
---
By EMS1 Staff
ANDERSON, S.C. — A veteran paramedic was killed Monday in an off-duty domestic dispute.
Independent Mail reported that Rodney Gilmer, 50, was shot in the abdomen at his home, according to Anderson County Deputy Coroner Don McCown.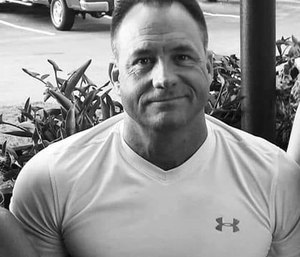 Gilmer died less than an hour after being transported to the same hospital where he worked.
Police said no charges have been filed in Gilmer's death, which is still under investigation. They added that this was not the first time an incident has occurred at the home.
Anderson County Sheriff's Office Sgt. J.T. Foster said Gilmer was in the house with another woman at the time of the shooting, and that a preliminary investigation indicates that the two had been romantically involved at one point.
Gilmer was a member of the EMS industry for more than two decades, working as a paramedic, a flight paramedic and an emergency department communication specialist.
"You will be missed Rodney Gilmer," the Sandy Springs Fire Department wrote on Facebook. "You were a wonderful person. Many prayers going out to his family, his daughters, his sister Joyce and Anderson County EMS family and first responders. No one will ever be able to fill your shoes."
Rodney Gilmer

ICYMI --> Deputies say they are still investigating a fatal shooting after a domestic disturbance that led to the death of longtime paramedic Rodney Gilmer. WATCH to see how the community is remembering him and details on the investigation.

Posted by Nicole Ford on Wednesday, February 20, 2019