Study: Opioids responsible for 1 in 5 young adult deaths
The Centers for Disease Control and Prevention found that around more than 8,400 opioid-related deaths occurred among adults between the ages of 25 and 34
---
By EMS1 Staff
ATLANTA — A recent study found that opioids are now responsible for 20 percent of deaths among young adults.
According to a recent study by the Centers for Disease Control and Prevention, more than 8,400 opioid-related deaths occurred among adults between the ages of 25 and 34 in 2016, which accounts for one in five deaths among the demographic.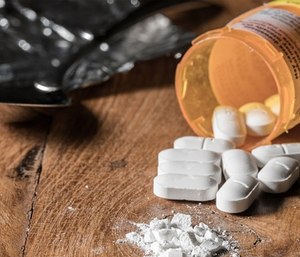 The CDC used numbers from their WONDER database to conduct the study, which tracks U.S. deaths and causes of death. Researchers filtered out the opioid-related deaths and then separated them out by age groups.
In 2016, 28,496 people died from opioid overdoses, according to the study.
The study added that nearly 3,000 opioid-related deaths occurred from the age of 15 and 24, around 6,700 between the ages of 35 and 44 and more than 3,800 among ages 55 to 64.
"Premature death from opioid-related causes imposes an enormous and growing public health burden across the United States," the study said. "These trends highlight a need for tailored programs and policies."
CDC Opioid Death Study by Ed Praetorian on Scribd