Soldier struck, killed on N.C. highway after escaping ambulance during transport
Sgt. Michael Daniel-Hagan became ill during a training exercise, was transported to a medical center with limited bed space and was being transferred
---
By Leila Merrill
WARSAW, N.C. — A soldier who was being transported in an ambulance died Sunday after he jumped out and was struck by a car on U.S. Highway 117 in Duplin County.
According to the U.S. Army, Sgt. Michael Daniel-Hagan, 28, from San Antonio, Texas, was participating in a training exercise at Fort Bragg when he became ill.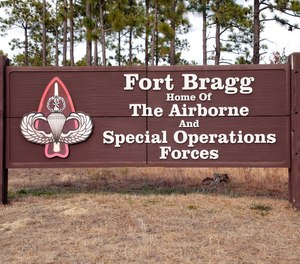 He was transported to Womack Army Medical Center for treatment, which had limited bed space, ABC11 reported. The center arranged a transfer to the Naval Hospital at Camp Lejeune.
First Sergeant Jason Casteen with North Carolina State Highway Patrol- Duplin County told NewsChannel12 that two EMTs and an Army sergeant were in the ambulance with Daniel-Hagan, and a struggle ensued in the back of the ambulance.
The ambulance pulled over on the shoulder of the interstate, and that's when he got out and was struck.
Daniel-Hagan died at the scene.
He served with the 5th Battalion, 1st Special Warfare Training Group (Airborne) at the U.S. Army John F. Kennedy Special Warfare Center and School.
Charges have not been filed against the driver who hit Daniel-Hagan.