LODD: N.J. firefighter, assistant principal dies of heart attack 1 day before turning 50
EMS providers resuscitated Saddle Brook Fire Captain Basil Pizzuto at the scene and transported him to a hospital, where his condition worsened
---
By Leila Merrill
FireRescue1/EMS1
SADDLE BROOK, N.J. — Saddle Brook Fire Captain Basil Pizzuto died last Wednesday after suffering a heart attack.
In addition to being a volunteer firefighter, he was an assistant principal at Ridgewood High School and a church music director, the Daily Voice reported.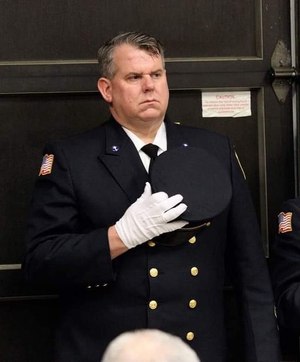 Last Tuesday, Nov. 22, Pizzuto conducted an SCBA refresher training with fellow members of the fire department, according to the U.S. Fire Administration.
He had a heart attack Wednesday at his school job. EMS personnel were able to revive him at the scene.
They transported him to a hospital. Pizzuto was conscious and alert.
But his condition worsened, and Pizzuto was taken in to have emergency surgery and died a short time later.
Pizzuto died a day before he and his loved ones had expected to celebrate Thanksgiving and his 50th birthday.
Pizzuto served with the Saddle Brook Volunteer Fire Department for more than 30 years.
"You had the personality that just lit up the room," Saddle Brook Firefighter Vincenzo Iaquez wrote. "I'm going to really miss seeing you on fire calls and the firehouse on Tuesday nights. One of the best days of the week for me."
In a Facebook post, the fire department wrote, "Saddle Brook Fire Department would like to thank all of the Fire Departments, Police, EMS and Emergency personnel who helped us in our time of need. Rest in Peace to our Brother Basil. We'll take it from here."