Driver charged in Ohio crash that killed off-duty FF-EMT
Columbia Township Firefighter-EMT Brett Wilson had stopped to assist at the crash scene when he was electrocuted by downed power lines
---
By Laura French
LORAIN COUNTY, Ohio — The driver in a crash that killed an off-duty Ohio firefighter-EMT and a passenger in October has been charged with vehicular homicide.
Columbia Township Firefighter-EMT Brett Wilson, 23, had stopped to assist after Keith Liedtke, 31, crashed his vehicle into a utility pole on Oct. 27, according to the Morning Journal. Another witness, Hannah Gallagher, 24, also stopped to help.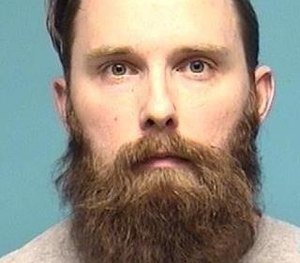 Wilson, Liedtke, Gallagher, and Liedtke's passenger Brent Reizler, 27, were all electrocuted as a result of coming into contact with the power lines downed by the crash. Wilson and Reizler both died from their injuries.
Liedtke was charged with four counts of aggravated vehicular homicide, two counts of vehicular assault and two counts of operating a vehicle impaired in connection with the crash.
Liedtke was booked on Feb. 14 and his bond was set at $100,000.