Daughter dies after medic responds to fire at own home
A fundraiser has been launched to support the Altamahaw-Ossipee Fire Department paramedic and his family
---
By Laura French
ELON, N.C. — A North Carolina paramedic's daughter was killed in a fire at their home on Tuesday.
The Altamaha-Ossipee Fire Department said on Facebook that Paramedic Eddie Thomas was on duty at the time of the fire and tried to help save his daughter, Candice, who was trapped inside the house.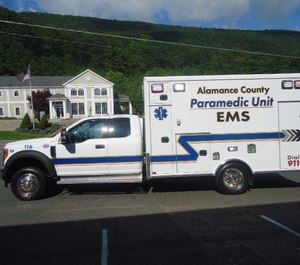 Firefighters pulled Candice from the home and EMS personnel performed CPR at the scene, according to a department media release. She later died at the hospital.
"[I] want to thank everybody for the thoughts and prayers going out to one of our members and his family in their very difficult time," Altamahaw-Ossipee Fire Chief Edward Lipscomb said. "Please keep them in your prayers in the days and weeks to come."
The chief also thanked the multiple agencies that assisted in responding to the blaze.
A GoFundMe page was launched for the Thomas family to help with medical expenses, funeral costs and to help repair and replace property damaged in the fire. The fundraiser raised more than $9,500 of its $10,000 goal in just over 24 hours.
Thomas has served as a paramedic for more than 30 years at both the fire department and Alamance County EMS.