Baby dies after being left in hot car, father puts her in fridge
A Texas man admitted to going inside to sleep and forgetting the infant in the van Tuesday
---
By Marc Ramirez
The Dallas Morning News
COLLINS COUNTY, Texas — A Melissa father has been arrested in the death of his 6-month-old daughter, who died after being left in a hot van, Collin County sheriff's officials said Tuesday.
Michael Thedford, 33, has been charged with manslaughter.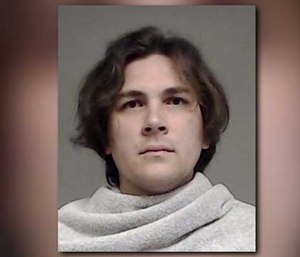 Deputies responded to a call to a home in the 1400 block of Milrany Lane in Melissa about 1:30 p.m. and found the infant unresponsive.
According to a probable-cause affidavit obtained by KDFW-TV, Thedford had gotten home around 9 a.m. from dropping off two other children, ages 5 and 3, at day care. Police said he admitted going inside to sleep and forgetting the infant in the van.
It was more than three hours later that Thedford discovered the girl unresponsive in the vehicle, the affidavit says. He then "placed the child in the refrigerator for an undetermined length of time" before calling 911, according to the affidavit.
Thedford told police he later tried to perform CPR on the girl, the affidavit says. Authorities found the child dead in the kitchen when they arrived.
Thedford was booked into the Collin County Jail and posted $20,000 bond late Tuesday.
The case is still under investigation.
According to a release issued by the city of McKinney, 25 children nationwide died from heatstroke in cars in 2015. Already, there have been 16 such deaths this year — three of them in Texas, said research meteorologist Jan Null of San Jose State University.
A child's body temperature climbs three to five times faster than that of an adult, especially in a hot car. In less than 30 minutes, the temperature inside a car can increase 35 degrees.
On Tuesday, temperatures climbed into the mid-90s in North Texas. That could have produced temperatures inside a vehicle of 140 degrees or more, Null said.