Trending: EMS providers make great reality TV stars
EMTs and paramedics showcase their skills, talents and interests on reality television shows and videos
---
Great characters make for great television and the ranks of EMS agencies and fire departments are filled with intriguing, captivating and charismatic personnel. In recent months we have brought you news of a paramedic showing off his survival skills (and more) in the mountains of India, an EMT motivated by a personal tragedy to improve his health and wellness, a firefighter/paramedic trying to become a ninja warrior, and the tragic news of a LODD of a paramedic that participated in a 2014 Today Show weight loss challenge.
The cast of Nightwatch, EMTs and paramedics from New Orleans EMS, continue to barnstorm EMS conferences around the country to meet their fans, and the second season will come out next month. Dan, Holly, Nick and Titus are passionate about their work, humble about the impact they have on their patients and community, and earnest to tell the public about the challenges and rewards of EMS.
The most famous television paramedic of them all, Johnny Gage played by actor Randolph Mantooth, travelled the opposite path. Mantooth, decades after starring on Emergency!, leveraged his television fame to become a lifelong and passionate advocate for real paramedics.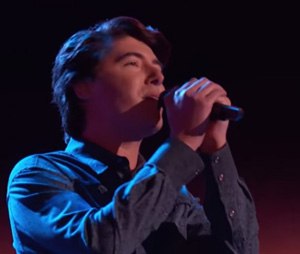 Some medics are taking their own path to reality video celebrity with nothing more than a smartphone, a Facebook page, return trips from long distant transfers, and some not so great singing.
Here are the reality television medics in the news.
Mont. medic is 'Naked and Afraid'
The episode of the Discovery Channel series features a Missoula paramedic who survives for 21 days in the mountains of India.
EMT motivated by personal tragedy
After losing his father, a firefighter, in a tragic accident, a firefighter/EMT decided it was time to change his life by losing on 152 pounds on the show 'Extreme Weight Loss.'
Continuing inspiration for healthy living
Paramedic Ralph Oswald, is remembered for his effort to improve his health through exercise and weight loss, not only for himself but for his family and his patients. In 2014 Oswald was featured on '6-months to a 6-pack'. Oswald's February 2015 LODD reminds us all to continue on the path of healthy living.
'Nightwatch' shines realistic spotlight on EMS
"Nightwatch", the acclaimed A&E show takes viewers through a night illness and injury on the streets of New Orleans. A show like this builds community empathy and appreciation for medics that can spread to the larger first-responder community.
Conquering obstacles on and off the job
Climbing, lifting, pushing, pulling and overcoming bizarre obstacles is part of the job for every EMS provider to access and extricate patients. For firefighter/paramedic David Cavanagh those same skills have become a hobby and a business that led him to participate to the TV show "American Ninja Warrior".
The singing 'Ambulance Drivers'
Two W.V. medics, singing in the ambulance, have become a viral sensation after posting videos of their in ambulance jam sessions to their Facebook page.
Paramedic auditions for The Voice
Former Acadian Ambulance paramedic James Dupre auditioned for The Voice, singing "Let Her Cry" by Hootie & the Blowfish.
When you are ready for the glare of Hollywood follow these 10 easy steps to become a TV medic.    
Other public safety reality show stars
What other reality television shows have cast EMTs or paramedics? Do you watch or use reality shows on EMS for training? How about shows that featured cops, firefighters, or correction officers?
Share your favorite public safety personnel that have been reality television stars in the comments.