EMS World Expo Quick Take: Dozens of tips for EMS educators and training officers
Rom Duckworth shares his top tips, ideas and resources for improving initial and ongoing EMS education
---

NASHVILLE — EMS educators and training officers received dozens of education tips to improve student learning and instruction efficacy from Rom Duckworth in a fast-paced, fact-filled session at EMS World Expo.
Duckworth, an EMS educator and author, has almost 30-years of experience working in career and volunteer fire departments, hospital healthcare systems, and public and private emergency medical services. His presentation motivated and inspired the educators in the room to work on their craft.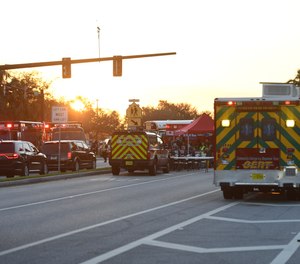 Memorable quotes on EMS education from Rom Duckworth
Here are four memorable quotes from Duckworth on competency, mastery, teaching and learning.
"Competency is 'I can do things right' and mastery is 'I can't get it wrong.'"
"I hate the phrase 'death by PowerPoint', it's not 'death by PowerPoint' it's 'death by crappy instruction.' PowerPoint is not the problem. It's how we design our education session."
"We don't have to learn and teach in chronological order because that's way they (publishers) print it on dead trees. Study the most challenging information first."
"A learning mindset is knowing where I am now and going to where I need to be."
Top takeaways on improving EMS education
Duckworth's rapid-fire presentation engaged the crowd with interactive elements, question and answer responses, and dozens of tips for better EMS education and instruction.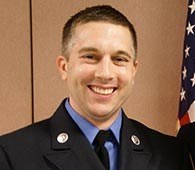 1. Core components of any presentation
Duckworth began with three bonus tips – the core components of presenting any topic to any audience. Those components are:
Authority (ethos) – an educator must know what they are discussing, specifically the information student's need to achieve competency.
Emotion (pathos) – is understanding the difference it will make to students to have knowledge and competency. The pathos will guide how you teach what's most important.
Logic (logos) – is the structure or steps to guide students from their starting point in logical stepwise fashion to competency. For students who already have competency, logical structure is also needed to put students on the path to mastery.
2. "Today I learned" to challenge myself as an educator
At the core of Duckworth's presentation was a challenge and encouragement to educators to do something different when delivering instruction, by teaching students how to succeed on learning and competency checks, and by releasing control by flipping the classroom.
Duckworth is a fire department shift captain. At the end of the shift, before leaving the department, he asks each member to state "Today I learned …" to reinforce learning that happened during the shift and to encourage continuous learning.
Session attendees, as they sort through the tips presented, should answer "Today I learned …", a study technique Duckworth found on Reddit, to select and commit to the training techniques they want to use immediately.
3. Tips for EMS education
As attendees entered the room, they voted with PollEverywhere.com to pick the topics Duckworth would cover in the hour-long presentation. He began with 10 alternatives to PowerPoint, including:
Keynote
Prezi
Google Slides, Zoho Show, Slides
Haiku …
The full list of PowerPoint alternatives and tips is available in the EMS World Expo smartphone app and on Duckworth's RescueDigest.com website. During the full presentation, Duckworth covered:
Alternatives to PowerPoint
Strategies to improve study time
Steps (ready, react, review, rules, repeat) to successful scenarios and simulations
Tip to improve difficult conversations
Duckworth's slides and top tweets
Learn more about EMS education
Here are some other articles from EMS1 on EMS education, EMT training and paramedic training.
Alternatives to PowerPoint
How to study

Running effective scenario and simulations
Improving difficult conversations