Reflections on partnership during EMS Week
EMS providers share what partnership means to them and how their partner has made a difference in their lives
---
By Laura French
"We're in this together" has become a resounding message of encouragement throughout the COVID-19 pandemic, and for EMS providers, this message has a deeper meaning when it comes to battling the crisis alongside their EMS partners. 
This EMS Week, providers from across the country shared their thoughts on the meaning of partnership, along with photos of them with their partners on the job. Here are some of the responses we received and stories of how partners have made a difference:
EMT Debra Holloman and EMT Abra Williams, Lifeline Ambulance (Lugoff, S.C.)
"Family, that's the first thing that comes to mind, because oftentimes we spend more time with our work partner than we do with our own families," said EMT Debra Holloman, about what EMS partnership means to her. 
Holloman has been an EMT for 24 years and Williams has been an EMT for four. Holloman said she took Williams under her wing when she joined and most recently they traveled to New York together for three weeks to aid in pandemic response.
"While we were partners in New York we were each other's eyes and ears, after all, we were in unfamiliar territories. She looked out for me by grabbing my breakfast and lunch while I would check and decon the ambulance," Holloman said. "We would always double check with one another to make sure we had everything we needed ... When things got frustrating she would be my ears to vent too, to help me pull it together. I was honored to be her partner for the amount of time we spent in New York."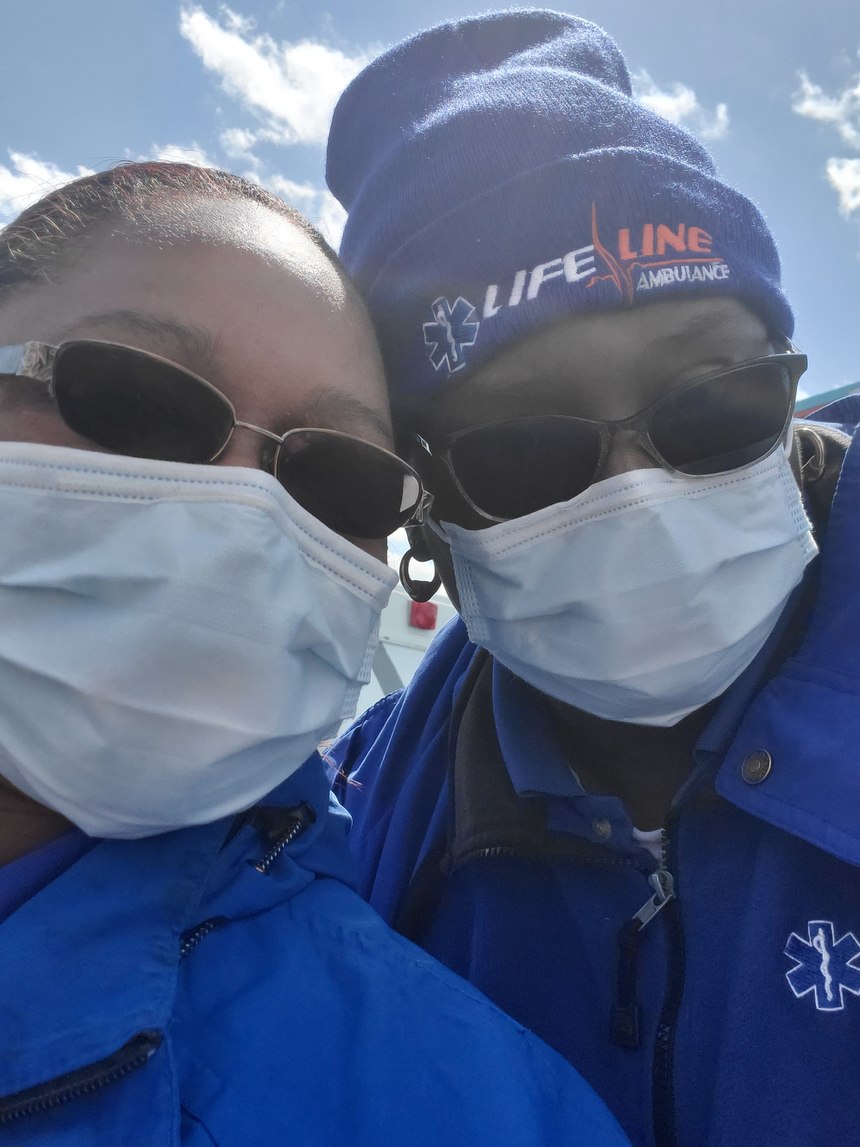 EMT Kayla Yutzy and Paramedic Maureen Gallagher, White Oak (Pa.) EMS
"EMS partnership, to me, means you always have someone there to lean on when the days or calls get tough," said EMT Kayla Yutzy. 
Yutzy has been an EMT for four years and Gallagher has been in EMS for 21 years, and they have been partners for two years.
Yutzy said their partnership makes the job easier because they are able to make each other smile and laugh, and can be themselves when they're together.
"My favorite thing about working with my partner is, at the end of the day, we are able to push all the bad aside and unwind with laughter and jokes," Yutzy said.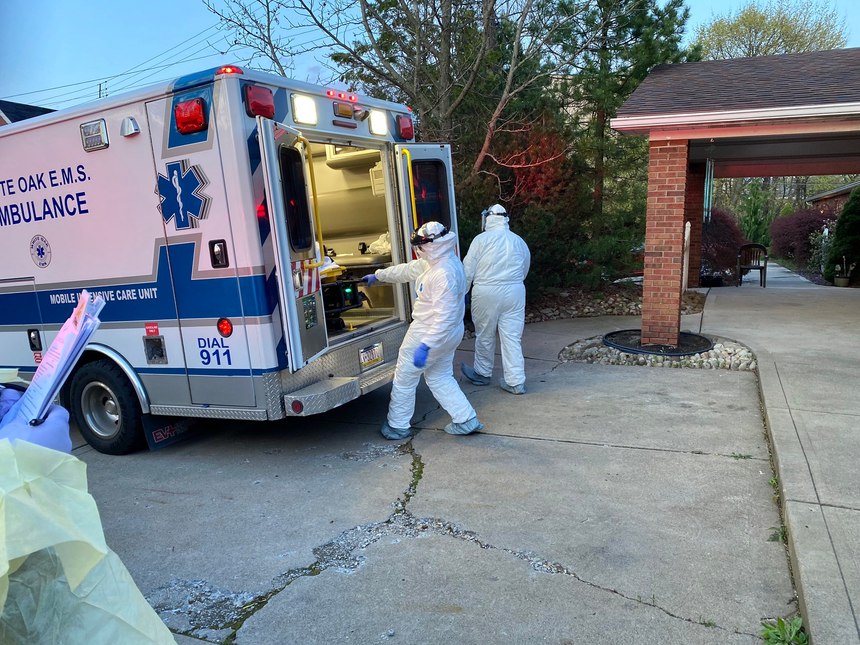 Paramedic Shayna Cowhick and EMT Emile Kemp, Superior Air-Ground Ambulance Service (Ill.) 
"EMS partnership is amazing when you have the right partner, (like mine). EMS partnership means that you have each other's backs, through it all, the good, bad and the ugly," said Paramedic Shayna Cowhick. 
Cowhick said she and Kemp have only been partners for a couple months, but that they work like they have been partners for years. Recently they have been on deployment in New York working together 24/7 on the front lines of the COVID-19 pandemic. 
"[Working in New York] has by far been the most rewarding thing I've done and my best memories of our partnership have happened while deployed in NYC," Cowhick said. "We've had so many great times during the deployment. My partner has my back always, makes me laugh, and picks me up when I'm having a bad day."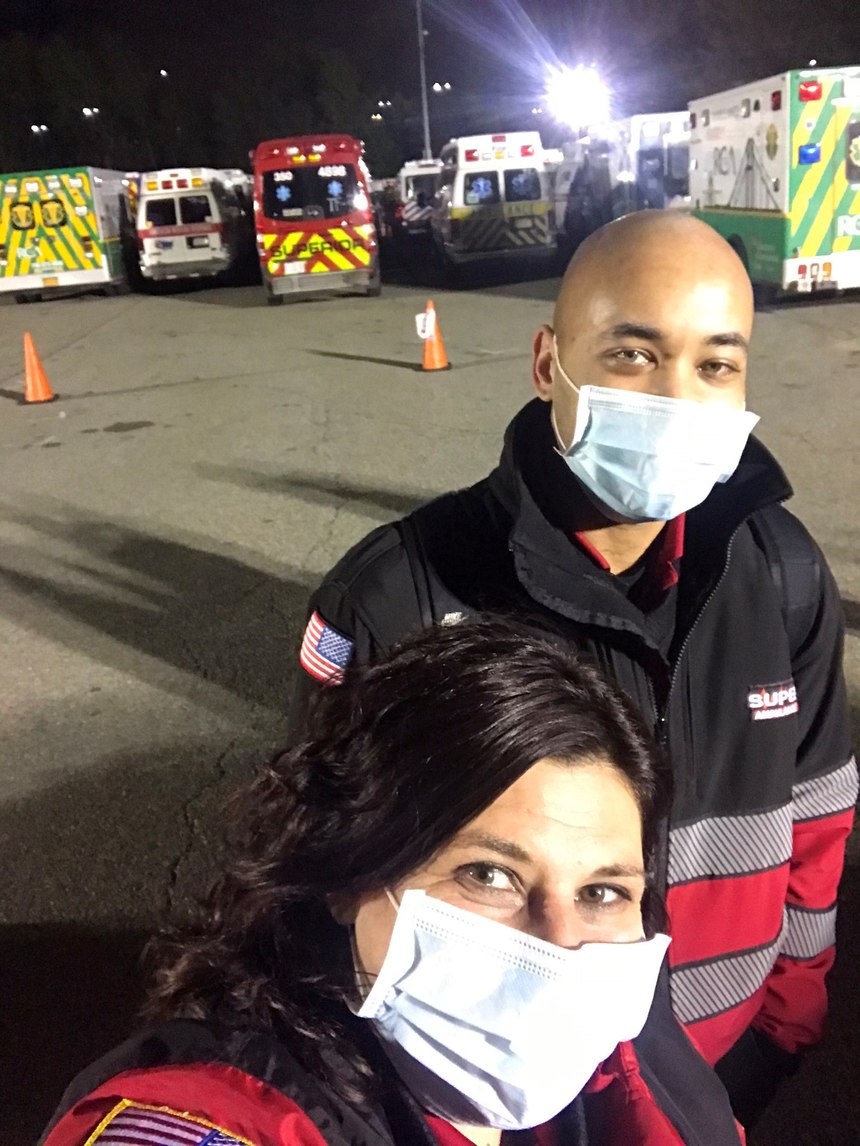 EMT Stephanie Hatfield and Paramedic John Claspell, American Medical Response (Evansville, Ind.)
"What does EMS partnership mean to me? The one word that stands out the most is: Family! When you spend so many hours a day together in the front seat of an ambulance, they become one of your closest friends and just like a member of the family," said EMT Stephanie Hatfield. 
Hatfield has been with AMR for six years and Claspell for 30 years, and they have been partners since January.
"I think my favorite thing about working with my partner is the opportunity to get to learn from one of the best, most highly respected paramedics in our service," Hatfield said. 
She added that they are "perfect partners until it comes to baseball teams!" and that their masks tend to be a conversation starter when they show up at the emergency department. 
"It has been fun to wear our rival baseball masks! They have brought smiles to patients' faces that were obviously having a bad day and of course baseball talk ensues, it lightens the tension with overstressed nurses as we bring them yet one more patient," Hatfield said.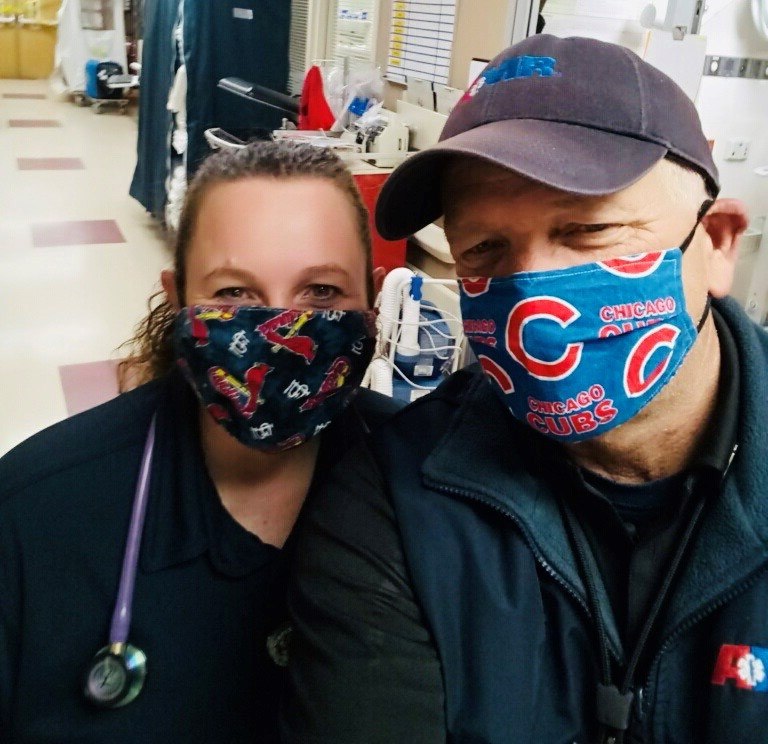 Paramedic Jolene Green and EMT Taylor Panus, American Medical Response (Contra Costa County, Calif.)
"[EMS partnership] means loyalty, friendship and having each other's backs," said Paramedic Jolene Green. "My favorite thing about working with Taylor is that she is bubbly and can make anyone laugh." 
Green and Panus have been partners for six months and Green says they have become a great team.
"My favorite thing about working with Jolene is that she is a great friend and an amazing paramedic," said Panus. "She makes work fun and enjoyable even on the bad days."
Green joked the pair can sometimes be "bad influences" on each other because they enjoy getting milkshakes together during shifts. 
"Happy partner, happy shift," Green added.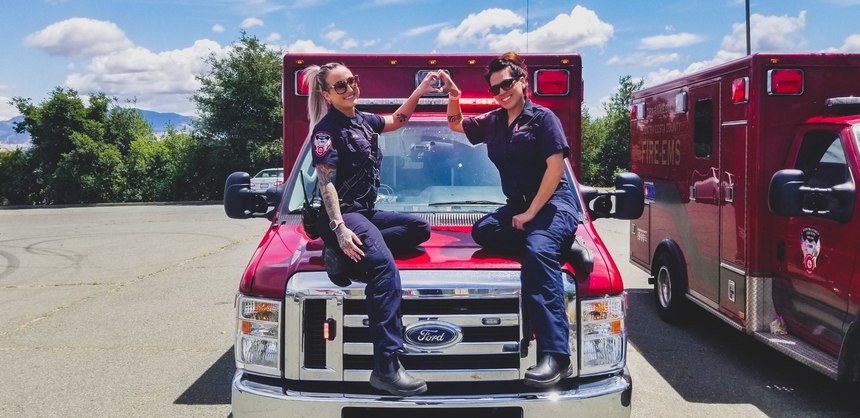 Have a great story or photo to share of you and your partner in action? Please share it with us by sending an email to editor@ems1.com!
Read more