EMS Week 2022: How agencies, communities are celebrating
From truly serious matters to silly moments, here's a look at how providers observed the annual week that shines a light on their service
---
EMS agencies, their communities and the organizations of people who work with them have been saying thanks during EMS Week 2022, which kicked off on May 15. 
Staffing and budgets may still be strained, but there's a lot of praise going around.
Here's a snapshot of how EMS providers are being celebrated.
PRAISE FOR PROVIDERS
We're highlighting some of our EMS clinicians throughout the week as part of #EMSweek. Meet Firefighter/Paramedic Charlynn Burgess! Charlynn has been with HCDFRS for eight years and currently works at Station 9 in Columbia. pic.twitter.com/wAjdR493hk

— Howard Co Fire & EMS (@HCDFRS) May 15, 2022
MESSAGES FOR THEIR COMMUNITIES
A very special week not only at Pike Twp. FD, EMS personnel are the front lines of lifesaving during our worst moments and their dedication and commitment cannot be overstated. If you know somebody in EMS, please take a moment to thank them for their service. #EMSWeek #ems pic.twitter.com/FwfpbLwDFF

— Pike Twp Fire Dept (@PikeTwpFire) May 16, 2022
FUN and friendly competition
AWARDS and Prizes
This #EMSWeek we're delighted to show our appreciation to the heroes that keep our communities safe. Southeast Health held an EMS Banquet with over 100 attendees for which we were honored to make a donation that helped local EMS providers receive great raffle prizes. pic.twitter.com/JmFfiXHPsA

— GD (General Devices) (@GDTelehealth) May 19, 2022
HISTORIES OF SERVICE
Hall Ambulance of Kern County, Calif., unveiled a memorial to its fallen employees.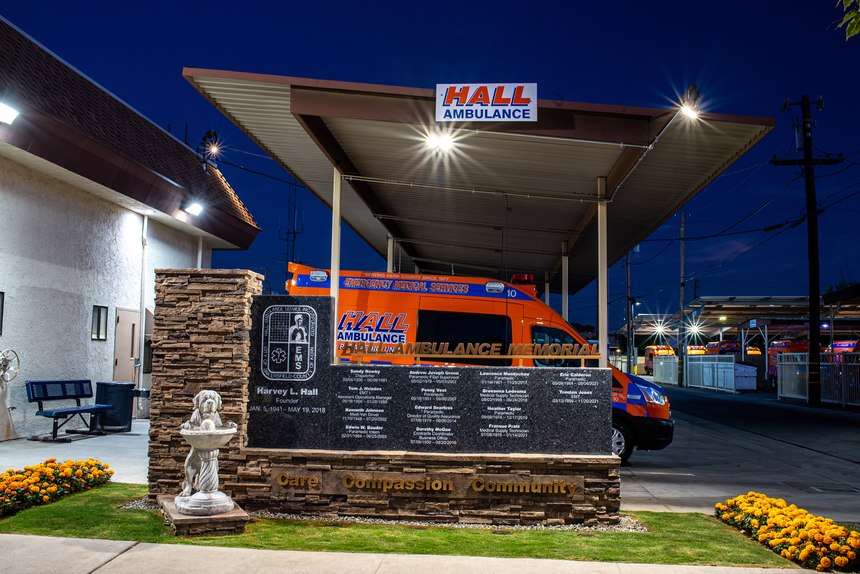 TREATS
Yesterday we joined our partners for an appreciation BBQ hosted by @RegMedCtrSJ to celebrate One Team–a partnership between the hospital & EMS, including fire, police & EMS crews. We're proud to be part of One Team as it enables us work together to create better patient outcomes. https://t.co/0E1B9BsAMU

— San José Fire Dept. (@SJFD) May 17, 2022
Today we'd like to express our gratitude to all the people on our team. PRN Ambulance would not be the great company it is without the tremendous efforts of our people. Thank you! 🙌 #EMSWeek2022 pic.twitter.com/bZUlFs1D0l

— PRN Ambulance (@PRNambulance) May 18, 2022
LIGHTS (BUT NO SIREN)