5 ways to bring a culture of celebration to your EMS agency
Regardless of size or service model, here are a few ways your department can honor its employees throughout the year
---
I was honored to attend two retirement receptions just a few weeks apart, which got me thinking: there is not enough ceremony and celebration in EMS.
While it is great to recognize providers for years of service, it also makes me realize that what little celebration there is often comes only at the end of a career – which is hopefully punctuated by happiness and good health.
EMS Week presents an opportunity to do more. Each May, EMS organizations, regardless of their size or service model can celebrate their members in ways both large and small. Here are a few suggestions on how your department can get involved.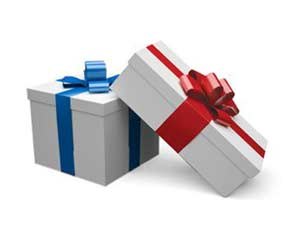 Recognize "workiversaries"
It can be a simple Facebook update, blog post, press release, or all three. You can also consider offering a small gift like a pin, plaque, or challenge coin as a token of appreciation.
Honor career milestones
You can also give a meaningful and higher-value gift at significant career milestones. The intent of gifts might be as a reminder of why an EMT entered the profession or to reinforce that personal fitness is essential for safety and longevity or to encourage lifelong learning and professional development. For instance:
Year 1: A copy of an EMS book or resource to improve education and training
Year 5: A useful piece of equipment or technology
Year 10: An all-expenses-paid trip to an EMS tradeshow
---

Read more
Make EMS Week a year round celebration
Instead of relegating celebration to a single week in May, consider how to recognize the accomplishments of EMS providers and organizations all year long
---
Celebrate department accomplishments year-round
There are plenty of opportunities to celebrate throughout the year, from the delivery of a new ambulance or response vehicle, to meeting a quarterly quality assurance or injury prevention goal. Other events, milestones, accomplishments, or acquisitions worthy of gathering colleagues, friends, and family include:
Training all members on a new piece of equipment, protocol or certification
Reaching the 100th, 1,000th or 10,000th call of the year
Setting a new organization record for the most calls responded to in a day
Reunite survivors and caregivers to celebrate positive patient outcomes
Reuniting cardiac arrest survivors and their families with the EMS workers involved in the resuscitation is a great way to personalize the life-saving work we do.
The same holds true for babies delivered in the field. Hosting a one-year birthday party for the infant and their parents, and the EMS providers who assisted with the delivery can be a fun and invigorating event. Celebrate again when that child graduates from high school.
Too often, we forget to focus on the positive in EMS. Making it a point to do so can raise morale, and creates a happy working environment that everyone can benefit from.
Do you have other ideas? Add your organization's celebrations and ceremonies in the comments.
This article, originally published May 20, 2014, has been updated.