Co-workers of N.C. medic killed in wreck appreciate support
EMS professionals in N.C. and Va. are offering coverage and resources so workers can attend funeral for EMS captain
---
By Kenwyn Caranna
News & Record
WENTWORTH, N.C. — Rockingham County emergency workers have been overwhelmed with offers of support to help them attend the funeral of an EMS captain killed Wednesday while helping at a crash site.
Capt. William "Billy" Lawrence McKinney Jr., 42, died after he was struck by a tractor-trailer while helping motorists who had wrecked on N.C. 14 north of Eden.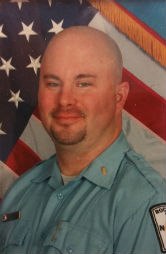 Dozens of EMS professionals from North Carolina and Virginia have offered to help colleagues attend the McKinney's funeral on Sunday, according to a news release from Rockingham County.
Visitation will take place from 2 p.m. to 4 p.m. and 6 p.m. to 8 p.m. Saturday at Thompsonville Heights Baptist Church, 2033 N.C. Highway 87 South in Reidsville. The funeral will be at 2 p.m. Sunday, with internment in the church cemetery. 
Fellow EMS units are volunteering to provide emergency services coverage and resources to McKinney's co-workers.
"We are receiving tons and tons of offers to help so all our crews can be off to attend the funeral," Rockingham County EMS Director Johnny Bowles said.
"EMS providers are offering coverage and letting us know we're in their thoughts and prayers. ... EMS people are like that … we reach out to try to assist each other and we come together to do what's needed," Bowles said.
County Manager Lance Metzler said, "We really appreciate this outpouring of support from fellow EMS professionals. We thank all of those who have come forward during this special time."
Metzler described McKinney "as a true American hero who lived his life helping others."
He said the state and Rockingham County flags are at half-staff at county facilities today and Friday, and will be  given to McKinney's widow and two young children.
McKinney, of Reidsville, died about 7:30 a.m. Wednesday. He had just finished a 12-hour shift, and was wearing his county-issued reflective coat when he struck and killed.
Louis Cornelius, 58, of Greensboro, was charged with misdemeanor death by motor vehicle. He was driving the tractor-trailer that struck McKinney.
©2015 the News & Record (Greensboro, N.C.)