Texas city purchases device to decrease response times
The GTT Opticom Emergency Preemption Light Control system will clear the way for first responders by turning traffic lights green
---
By EMS1 Staff
LEON VALLEY, Texas — A city purchased a device that aims to decrease response times by clearing the way for fire trucks and ambulances.
KSAT reported that the city of Leon Valley equipped 17 emergency vehicles with the GTT Opticom Emergency Preemption Light Control system, which clears the way for first responders by turning any traffic light green.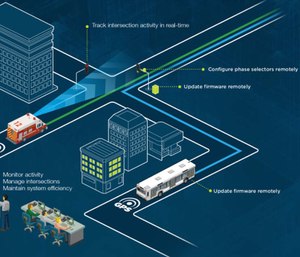 The city paid $68,000, but will be able to use the devices on a trial basis for two months, free of charge.
"We've had a lot of close calls in the past, where we've almost been hit. We've been very fortunate, lucky," Leon Valley Fire Chief Luis Valdez said. "I've noticed happier and less stressed first responders. They're reporting to me, "Wow, Chief, that system works. Man, it makes it a lot easier to get to these calls."