Standards for use of drones by public safety agencies released
The new standards will provide guidance on the tactical, legal and ethical use of unmanned aircraft systems
---
By EMS1 Staff
FREDERICK, Md. — The Public Safety Aviation Accreditation Commission and the Airborne Law Enforcement Association released the final version of standards for the use of unmanned aircraft systems by public safety agencies.
According to a PSAAC press release, the new standards contain five sections that will provide guidance on the tactical, legal and ethical use of UAS: administration, flight operations, safety, training and maintenance.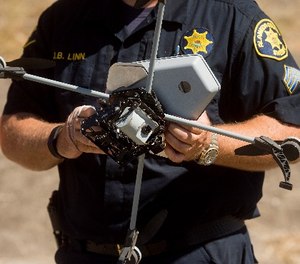 "Adherence to these standards will provide assurance to the civilian community that its public safety agency is operating in accordance with well established, safe, efficient and ethical practices," the statement read.
You can review the outline of the standards below.