PRESS RELEASE
Aladtec Sponsors & Attends Pinnacle - The annual premier event for EMS leaders
---
Widely considered a one-of-a-kind event for EMS leaders seeking innovative solutions
SAN ANTONIO — In it's 11th year, Pinnacle will be held in San Antonio on July 18th through the 22nd. Presented by Fitch & Associates and produced in cooperation with The Redflash Group, it will take place at the JW Marriott Hill Country Resort.
Attendees will have an opportunity to participate in a number of conference events, network with fellow EMS leaders and visit with sponsors showcasing the latest technology, products and services for emergency medical services.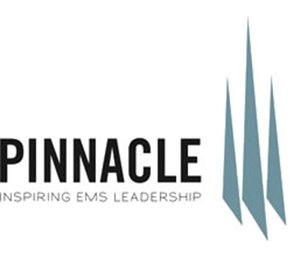 One sponsor attending Pinnacle this year, is Wisconsin based Aladtec (booth #11). Aladtec is an online employee scheduling and workforce management system created specifically for the Public Safety sector. Many EMS agencies and fire/rescue departments need to juggle shifts for both fulltime and part time employees. Aladtec easily handles this challenge, along with complex 24/7 schedule rotations, which are commonplace in Public Safety agencies.
The Aladtec system is much more than just a crew scheduling system. It's an all-in-one robust workforce management tool, which is available 24/7 from any computer, smartphone or other mobile device via the Internet.
It has many key features and benefits allowing organizations to:
• Track Licensing and Certifications: Automated reminders for approaching expiration dates or needed licensing.
• Monitor Operations: Access and change schedule, view employee info and credentials 24/7 from any computer, smartphone or other mobile device with Internet.
• Save Time & Money: Automate and manage employee time off, sign-up and trade requests which saves money in unplanned overtime and scheduling man hours.
• Improve Communications: Send instant messages, texts or emails to fill your schedule or update staff immediately.
A leader in online employee scheduling and workforce management software for the Public Safety Sector, Aladtec is helping over 1,600 organizations run more efficiently. Over 100,000 people use the system throughout North America and nearly a half a billion hours have been scheduled through Aladtec.
While at Pinnacle, Aladtec staff plans to visit with many of their customers. They will also offer guided system demonstrations to prospective customers and will allow agencies to sign up for a free 14 day Aladtec demo at their booth (#11).
Supporting Quotes from Aladtec Customers:
"Using Aladtec eliminates the human-error factor we once had of under or over-staffing members or stations. We have always allowed shift swaps within the pay week, but some staff had trouble finding someone to switch. This is now an automated feature, and the system requires staff to adhere to the rules. Aladtec is a proven tool we cannot afford to work without."
Andrew Blackwood, EMS Sergeant, Queen Anne's County DES, Centreville, Maryland
"We've been able to cut our overtime costs by about $10,000 per month (around 30%) since we began using Aladtec!"
Matt Leicester, former EMS Captain, Johnston County EMS, Smithfield, North Carolina
"The Forms feature is great, and we use it for many documents - such as time cards, vehicle maintenance, daily checks, award nominations, and more. The staff loves not having to use paper forms anymore. Aladtec is amazing, compounded by the genuinely great people working there."
Landon Churchill, Engineer/EMT, Colorado River Fire Rescue, Rifle, Colorado
"We are very happy with the checks and balances associated with the vacation and shift trade requests too. The Aladtec software is very simple to use and provides volumes of information for planning and reporting purposes. Implementation took us less than a week."
Adam Harrell, President, Halifax County Rescue Squad Inc., Halifax, Virginia
"Aladtec also allows me to easily control overtime. For the first time ever, I was able to run an entire month's schedule with NO scheduled OT, this saved us about 25 hours of overtime."
Koren V. Kanadanian, Director of Emergency Management, Providence College EMS, Providence, Rhode Island
About Aladtec:
They proudly provide online employee scheduling and workforce management software to over 1,600 organizations, primarily within the Public Safety Sector. These customers count on Aladtec every day to help them save time and improve efficiency. For information about their affordable industry specific options, or to try a free demo, please visit www.aladtec.com.