White House unveils plan to improve Strategic National Stockpile
President Donald Trump's plan focuses on increasing domestic production of supplies and identifying high-need areas
---
By Laura French
WASHINGTON — The White House has unveiled President Donald Trump's plan to replenish and restructure the Strategic National Stockpile (SNS) with a focus on identifying high-need areas and increasing domestic production of supplies. 
Trump plans to sign an executive order to provide financing to key industries to boost supplies production within the United States, according to a White House statement.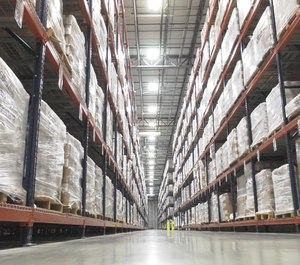 "With the health and security of our Nation as the primary goal, this order will secure our supply chain and make our country more independent, self-sufficient, and resilient," the statement reads. 
White House officials report that the SNS only stocked 28% of needed items and less than a month's supply of key items at the start of the pandemic. Officials also said less than 50% of PPE is manufactured in North American, leading to foreign supply chain interruptions. 
Additionally, according to the White House statement, the previous system lacked sufficient measures to rapidly replenish supplies and target distribution to high-need areas.
The president's plan includes the use of predictive analytics to determine where supplies are most needed as well as the use of technology to provide real-time supply chain visibility.

Request product info from top EMS Personal Protective Equipment companies
Thank You!