Utah responders leave naloxone kits with families of overdose patients
The Unified Fire Authority will also teach everyone how to use the kit in an effort to teach the public how to reverse overdoses
---
By EMS1 Staff
SALT LAKE CITY — A fire department plans to leave behind naloxone kits with the family and friends of patients when they respond to overdose calls.
FOX13 reported that in an effort to educate the public about naloxone and prevent overdose deaths, Unified Fire Authority is partnering with Utah Naloxone to provide the kits and teach everyone how to use it in case another overdose should occur.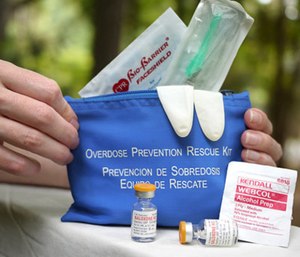 "In a situation like this, it's as important as doing CPR," UFA medical training officer Layne Hilton said.
"This partnership with UFA is really giving us the opportunity to get Naloxone into the hands of people who are very likely to need it in the future," Utah Naloxone member Jennifer Plumb said. "It allows us to become more of a partner with the public in helping curb this epidemic."
Utah is ranked seventh in the nation for overdoses, and UFA said they respond to overdose calls every day.
"The more we educate, the more people are involved, the more people are gonna be saved," Hilton said.

Request product info from top EMS Medical Equipment companies
Thank You!