Emergency/Triage Lights Is Recommended by Your Local Department
---
Emergency Triage Lights is revolutionalizing the way first responders handle serious disaster situations. Many local departments have been utilizing the E/T Lights during training series.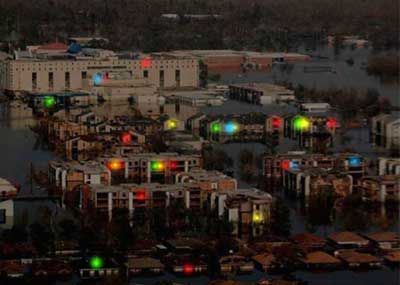 Recently San Francisco Paramedic Association (SFPA) utilized the product and wrote, "We had the opportunity to use the lights during a recent Casualty Care course and they performed flawlessly. There are a variety of applications for this lighting system in our industry, and we're pleased to spread the word about these new devices," Robert Audet, Professional Education Manager.
Solomon Bradman, CEO of Security Solutions International, also endorses the product writing, "We recommend the lights highly and truly believe they are an important tool to achieve the two most important things, succeed in the mission while returning home safely."
The product has been reviewed by many of the industry's top publications such as Military Medical Technology Magazine and Wall Street Journal. Visit http://www.triagelights.com to read the full stories.
About Emergency/Triage Lights:
E/T Lights™ are a new triage device and method for use that offers a faster, easier, and more effective way of marking and prioritizing individuals for medical care at the scenes of various emergency situations such as natural disasters, plane crashes, train and automobile accidents and other mass-casualty incidents. E/T Lights™ are easy to place and provide accurate information relating to a victims degree of injury.