What is vicarious trauma and how to prevent it in EMS
Moderating exposure to secondary trauma and practicing self-care can help EMTs and paramedics avoid PTSD
---
By Lieutenant Brad Bouchillon, Contributor to In Public Safety
Anyone who works in the emergency medical services, fire service, law enforcement or another public safety field has heard of post-traumatic stress disorder. PTSD is often caused after experiencing a traumatic event or enduring many impactful events over time.
However, trauma doesn't always have to be experienced firsthand to cause damage. Vicarious trauma is a form of trauma that occurs when someone reads, hears or sees something about an event that causes them to have a post-traumatic stress response. For example, if they see distressing pictures or videos of a terrorist attack in the media.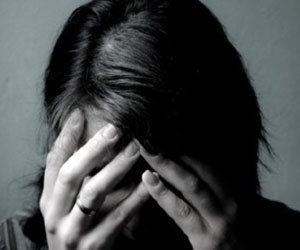 Public safety professionals can experience vicarious trauma from responding to a trauma victim. For example, when an EMT responds to a victim of rape, even though they did not experience the rape directly, they can still be traumatized by it.
Vicarious trauma can also be unintentionally caused by other responders during debriefing sessions where responders are encouraged to share their experiences and emotions. For example, a firefighter who found a burnt body may share that experience with another firefighter who was at the scene, but who was operating the apparatus and did not see the body. In these situations, hearing the gruesome details could be enough to cause trauma.
The term burnout is often joked about in public safety circles, but it can often be linked to experiencing vicarious trauma. Responders are not only having to cope with the direct trauma they've experienced, but also with the trauma they've experienced secondhand. These different kinds of trauma add up fast and contribute to a responder feeling emotionally exhausted.
Who is affected by vicarious trauma?
Vicarious trauma is no different than any other form of trauma; it does not discriminate between demographics and can injure anyone. From firefighters, EMTs, nurses and law enforcement officers, to clinicians, counselors and chaplains – everyone involved in public safety is highly susceptible to experiencing vicarious trauma.
Unfortunately, vicarious trauma is likely to affect those who are attempting to help others, and individuals who are naturally empathetic tend to be at higher risk. Vicarious trauma is very common among counselors and clinicians, especially those who specialize in working with first responders. Researchers defined vicarious trauma in clinicians as the "transformation in the inner experience of the therapist that comes about as a result of empathic engagement with clients' trauma material."
Regularly subjecting yourself to horrific tales of death, sexual assault or grotesque injury unsurprisingly wears on the human brain and its psychological chemistry. Researchers studying secondary trauma found that "Intrusive imagery and other PTSD symptoms also appear as disruptions to the therapist's imagery system of memory, yielding panful experiences of images and emotions associated with the client's traumatic memories."
Vicarious trauma is also common among those who volunteer as peer support members, who listen and help their fellow responders cope with issues. For this reason, vicarious trauma is sometimes referred to as compassion fatigue. Although the lay public or other public safety workers are just as capable of experiencing vicarious trauma, it most impacts those who spend their days repeatedly listening, visualizing, empathizing, and attempting to help others recover from traumatic experiences.
Over time, the person trying to help starts becoming the victim after hearing numerous traumatic events and reliving them alongside their patients or coworkers. Counselors and peer support members must be aware that vicarious trauma can take a major toll on their own psychological well-being.
How to prevent vicarious trauma and compassion fatigue
What can be done to limit negative side effects of helping others? The most ideal preventative measure is moderating exposure. Professional counselors often know what they are signing up for by helping others who are struggling on a cognitive level. They often receive training and techniques to help them from internalizing what they hear. Despite their training, their jobs can take a toll.
Self-care remains a vital tool to alleviate stress. Individuals should exercise, maintain regular and healthy sleep patterns, engage in hobbies, and appropriately communicate with a proper mediator (without breaking patient confidentiality) to talk about some of the secondary trauma they're experiencing.
Responders who are peer support members are often totally unprepared to suffer from vicarious trauma. It is the duty of the department and its leadership to discuss secondary trauma, educate peer support members about signs and symptoms of it, and ensure that peer support members are not being over-exposed. While peer support teams can be incredibly beneficial, if those who are trying to help end up suffering, the problem is getting worse, not better.
Vicarious trauma can be just as detrimental as direct trauma and it is something that leaders and staff should take seriously. At the end of the day, the rescuer cannot be of any use if they become the victim.
About the author
Brad Bouchillon has been working for the City of Statesboro Fire Department for 10 years full-time and has held the rank of lieutenant for four years. He has also worked as a Lifeguard for Tybee Island Ocean Rescue and as an EMT part-time for Screven County EMS. Brad holds a Bachelor's Degree in Psychology with a specialization in Crisis Counseling. He is also starting his Masters of Arts program in the fall of 2018 in Human Services Counseling with a Crisis Response and Trauma Cognate. He is married to his wife Megan of 5 years and they have a one-year-old son. To contact the author, please email IPSauthor@apus.edu. To receive more articles like this in your inbox, please sign up for In Public Safety's bi-monthly newsletter.

Request product info from top EMS Fitness, Mental Health and Wellness companies
Thank You!