English government implements CPR curriculum for all students
The new curriculum, which will be rolled out in 2020, requires all children to learn how to administer CPR, why defibrillators are used and other skills
---
By EMS1 Staff
LONDON —The English government will soon require all students to learn CPR under a new curriculum.
The Manchester Evening News reported that a new curriculum, which will be rolled out in 2020, will teach all children how to administer CPR, why defibrillators are used and basic treatments for injuries.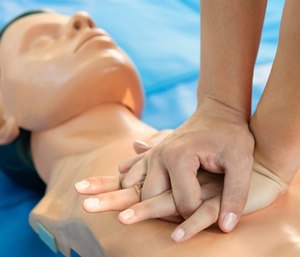 "On arriving at university I was struck that the American students I met knew how to do CPR - and I didn't have a clue," Education Secretary Damian Hinds said. "As a father I want my children to have the knowledge and skills they need to keep themselves safe and help others, and as Education Secretary I want that for every child."
Hinds added that first aid and CPR skills will "give young people the confidence to know that they can step in to help someone else in need and in the most extreme cases - it could potentially save a life."
British Heart Foundation Chief Executive Simon Gillespie called the new curriculum a "decisive moment."
"The Department for Education's plans to introduce CPR on to the curriculum is a decisive moment in the battle to improve cardiac arrest survival rates, following years of campaigning by the BHF and others," he said. "There are 30,000 out of hospital cardiac arrests every year, and each day people needlessly die because bystanders don't have the confidence or knowledge to perform CPR and defibrillation. Introducing CPR lessons into health education in all state-funded secondary schools is a significant step that promises to improve the odds of survival for countless people who have a cardiac arrest in the future."

Request product info from top EMS CPR & Resuscitation companies
Thank You!