Cardiac Arrest: How to improve patient outcomes (eBook)
Constant training, a team approach and monitoring feedback during resuscitation can increase your patients' chances of survival and positive outcomes
---
Sponsored by ZOLL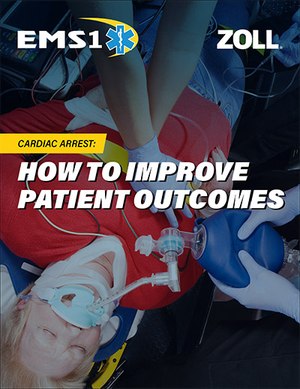 Cardiac arrest is one of the most common EMS calls for service in the United States. This life-threatening condition requires quick intervention, including CPR, for the patient's best chance of survival. It's important to invest in continuing education to stay abreast of the latest protocols, techniques, tools and best practices for out-of-hospital CPR.
In this eBook, you'll learn how new research provides criteria for higher-quality compressions, how to avoid hyperventilation and how one EMS agency transformed its CPR approach to gain a significant improvement in ROSC rates and patient outcomes.
What you'll learn:
How updating your agency's best practices can improve out-of-hospital CPR.
How to improve cardiac arrest outcomes by taking a pit crew approach.
How a Kansas EMS agency nearly doubled ROSC rates with an updated cardiac arrest protocol.