EMS study offers 2 paths forward for Ind. county
County officials were told their two options include enhancing the current EMS contract or starting their own service
---
John Boyle
The Evening News and The Tribune, Jeffersonville, Ind.
FLOYD COUNTY, Ind. — Members of an ad hoc committee formed to evaluate emergency medical services (EMS) in Floyd County gathered Wednesday to learn the results of an independent assessment of the existing system.
The committee — co-chaired by Floyd County Council member Brad Striegel and Floyd County Commissioner John Schellenberger — was first created in January 2019, after an EMS study was identified as a top priority of the county. At that point, Striegel and Schellenberger brought on board three individuals from the area with EMS experience, then landed on the decision to hire Fitch and Associates to conduct the study.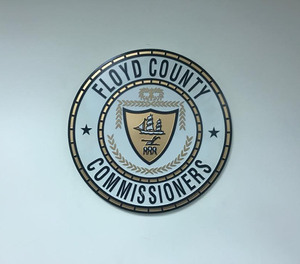 According to Striegel, the effort was prompted by a 2017 request from former provider Yellow to subsidize services, something that hadn't previously been done.
"Prior to that, the county didn't subsidize any money," Striegel said. "[The county] just gave the EMS contract to Yellow EMS, and they got paid through billing. Because of industry changes, they could not keep providing that without a subsidy."
Potential factors for the push to subsidize included a lack of guaranteed revenue for Yellow. The previous arrangement only allowed the company to bill for services in situations where a patient was transported.
"[EMS] shows up for service, but [the patient] doesn't get transported," Schellenberger said. "They don't get paid for that."
County officials then decided that they wanted to get ahead of the situation. Striegel said that prior to this development, not much focus had been given to EMS in the county since it wasn't a tax-based service.
But with the changes, the county had to adapt, with Striegel noting EMS as a "key element of public safety."
"This is about what works, what doesn't work and where we go for here to enhance our current system," he said. "We want to plan for the future and not be caught off guard."
On Wednesday, Thomas Moore shared Fitch and Associates' findings that there were insufficiencies in the county's current contract with New Chapel EMS. Of the 50 benchmark data points identified as important to understanding the quality of service, only 15 were fully documented. Another 19 were partially documented, with 15 having no data presented at all.
"Every level of the system has an opportunity to be enhanced," Moore said during his presentation.
The county was then presented with two potential paths forward — enhance its current contract to give the county more control over EMS or create its own service provider entirely.
Enhancing the current contract — which has a price tag of about $220,000 — would allow the county to optimize operations without taking on the full burden of jump-starting an entirely new system. County officials would have to establish themselves as the lead agency in the process, with Moore noting this would be the most efficient option.
The only disadvantage, however, would be that the contracted provider and the county would have to come to an agreement on performance standards, rather than being solely mandated by the county.
On the flip side of that, county officials were given information on what it would take to start their own service. First-year start-up costs would come to a total just under $2.4 million.
Roughly half of that — $1.1 million — would consist of purchasing medical equipment and ambulances. The remaining roughly $1.3 million in payroll and operational costs would be an annual expense, with a year-over-year increase expected to equal about 3 percent.
The service would generate an estimated $1.4 million in revenue each year.
Striegel said that the data in the supplemental information outlined in Fitch and Associates' report will determine the next move.
"The data will drive the conversation to where we need to be," he said. "There really is only two options — we either enhance our contract with our service provider or we create our own. I'm not sure that any other situation or hybrid would be effective."
At the conclusion of the meeting, Schellenberger expressed a desire to increase the committee's membership to eight or nine members by adding other community EMS providers and stakeholders. Until the new committee can convene to share their thoughts, no final decision will be made.
"There's a lot of material to digest," Schellenberger said. "I want to go back and look at some of the appendices. I think we need to look at both options. There are some opportunities in our current situation that we need to look at and take care of."
———
©2020 The Evening News and The Tribune (Jeffersonville, Ind.)
McClatchy-Tribune News Service

Request product info from top EMS Consulting, Management and Legal Services companies
Thank You!