OWNing your community paramedicine program
Address your patients' needs through outreach, wellness and navigation
---
Developing a framework to follow while building – or defining – the mission of your community paramedicine program.
Community paramedicine (CP) – a part of what I've considered as EMS's community risk reduction (CRR) program – has been in a state of an un-uniformly defined movement or industry. No two programs are seemingly identical; any two are only vaguely alike.
While I don't subscribe to the statement that, "if you've seen one EMS system, you've only seen one EMS system," I do subscribe to this theory when it comes to community paramedicine, or mobile integrated healthcare (MIH) programs.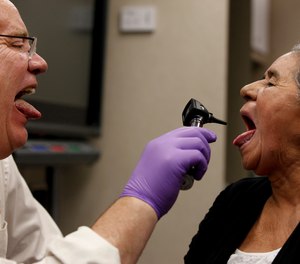 Why is this? It's because of the actions – or operations – that are followed as a result of each program's mission.
Each community paramedicine program's mission likely states something related to helping patients in their home, all while trying to reduce their impact on the healthcare system, or by decreasing 911 abuse in some way or another.
At the end of the day, a few common themes arise from the dust created as each MIH/CP program is built, and these all revolve around directional OWNership and directionally OWNing your own program, through:
Outreach
Wellness
Navigation

Outreach
How do we find our MIH/CP patients? Through outreach.
We communicate our program's capabilities with EMS crews, local hospitals, partnering supporters and stakeholder organizations. We talk with patients as we're in their home ... informing them about the risks of the rug in their hallway, the complications of taking too much of one particular medication, and the network of support that is available if they're willing to accept it. We reach out, all in an effort to show support; to help.
Outreach doesn't always have to equate to attending health fares and mass community events. It can be much smaller. It can be done by simply being present at health support and food shelters, handing out a pamphlet as your patient signs a release document or after they're transported to the emergency department, or even by making a follow-up phone call to your patient a few days after their last 911 call just to see how they're doing and if they need any additional support. Outreach can be involving your local hospitals in a referral process to bring patients to your MIH/CP program. Outreach is a big part of what your MIH/CP program does day in and day out.
Wellness
The next step in OWNing your CP program is taking some form of proactive, direct, action with your patients (or clients) – focusing on wellness.
How can we help our patients to get better? Keeping in mind that many MIH/CP programs aren't designed to be long-term, long-lasting relationship builders with their patients. They're designed to address acute needs (or acute-on-chronic needs). In a sense, they're an aggressive and immediate way to identify challenges, needs and solutions toward helping patients to manage their illnesses. They're all about community risk reduction – and in this case, it starts with the patient.
We as community paramedics and EMTs aren't designed to become the patient's primary care provider (PCP); we're designed to supplement and support their PCP and care networks.
MIH/CP programs provide an up-front and in-home means of immediate & acute care to help patients get on the path to becoming well. Home health nurses are designed to provide daily, long-term, supportive actions. PCPs are designed to provide long-term disease management. CPs are designed to enter the situation, provide some immediate stabilization (wellness), and then move along – or navigate.
Simple ways to enhance wellness for your community paramedicine patients: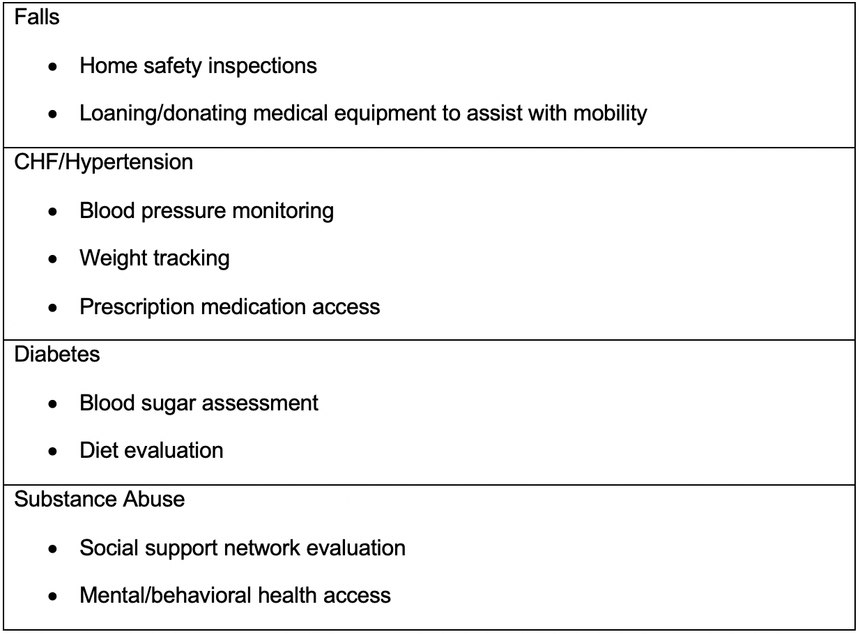 Navigation
We are not the solution to the patient's needs; we're the means to navigate the patient toward the solution.
Through outreach, we're directed toward patients that need some added assistance. They need some immediate form of help that the regular healthcare system isn't (yet) prepared to offer. They need an immediate wellness plan and someone to help them become accountable for their own betterment. From there, they need help navigating into – and through – the system that lies ahead. Helping them set-up and organize appointments, keep track of daily logs and diet journals, organize new prescriptions, direct them toward which insurance number to call, and translate the pages of discharge paperwork that sit in a bulky folder on their kitchen table ... this is what we can provide for them (as a start).
They need someone (with more medical knowledge than their own) to help navigate them into the system and to help them find resources that they were otherwise unaware of. The goal of any MIH/CP program isn't (or shouldn't be) to become the patient's sole form of support. Rather, the goal should be to become a part of their advocate team so that they can become better; at least better than they were prior to your involvement.
The patient's goal is to stay home, or to get on a path to where they have more support to sustain. Again, we aren't their solution, but, we can help the patient to OWN their situation and become directed toward a solution.
What to listen to next: Podcast: The role of community paramedics during COVID-19
Request product info from top EMS Community Paramedicine Software companies
Thank You!