8 fall prevention tips for EMS providers to share with friends, family, and patients
Injury prevention, especially of geriatric falls, is an important responsibility for EMS providers
---
"I have fallen and I can't get up" was the Snuggie™ equivalent infomercial of my childhood. Day and night, Lifecall advertisements ran on my favorite television channels.
Twenty years later, I find myself responding to real calls for "I have fallen and I can't get up." I know you do, too. I believe it is important for EMS providers to offer fall prevention tips to the patient and/or their families. We are usually the only health care providers that see the patient's living room.
Some geriatric fall prevention tips EMTs, paramedics and community paramedics can share with patients are: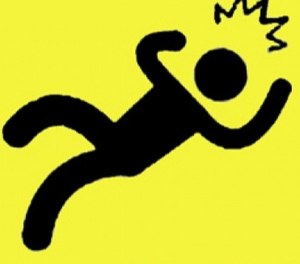 If you have a walker or a cane that you are supposed to use, then use it.
Don't get out of bed or up from a chair suddenly. Sit upright, pause, then push up from the bed or chair, while also standing up with the muscles in your legs. 
Move cords for lights, TVs and other appliances out of walking paths.
Know where your pets are before you move.
Use railings when going up or down steps.
Wear shoes instead of slippers or socks for better traction.
Don't use slippery area or throw rugs in the kitchen, hallways or bathrooms.
Install handholds in the tub and near the toilet.
Bonus tip: Don't walk and attempt to use or read your smartphone or tablet at the same time. Especially, if you are walking up or downstairs.
Make fall prevention part of your geriatric patient assessment and treatment. In my community, the paramedic transport service is able to refer patients to a fall prevention program. On the West coast, King County EMS manages a fall prevention program.
Do you have a fall prevention program in your community? Share your fall prevention ideas and resources in the comments area.
For more information and ideas, read this consensus position paper.
This article, originally published on Aug. 25, 2009, has been updated

Request product info from top EMS Education companies
Thank You!