New platform seeks to 'bridge the virtual care gap,' integrate telemedicine with EMS
MedArrive aims to provide affordable at-home healthcare services by combining physician-led telehealth with hands-on care from EMS professionals
---
By Laura French
SAN FRANCISCO — A new care management platform launched on Thursday seeks to "bridge the virtual care gap" by combining physician-led telemedicine with hands-on, in-home care from EMS professionals. 
MedArrive, which is backed by Redesign Health, will leverage a network of more than 20,000 EMTs and paramedics to provide in-home care to patients in combination with telemedicine services within patients' existing health systems, according to a press release. MedArrive launches with $4.5 million in funding from Kleiner Perkins and Define Ventures.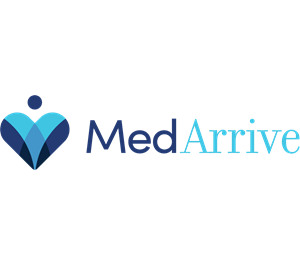 "Telehealth has enabled patients across the country to access important care from the safety of their homes throughout the pandemic. But many care needs require in-person visits and diagnostics, and often benefit from deeper insight into a patient's experience at home," stated National EMS Management Association Executive Director Pat Songer, who is also the COO of Cascade Medical Hospital and an advisor for MedArrive. "EMTs and paramedics are highly-trained medical professionals and trusted members of their communities. What MedArrive is doing is enabling this workforce to utilize the full scope of their training and provide care in the home that cannot be done as effectively in a clinic setting, such as medication reconciliation, discharge instruction adherence, fall risk assessment, and collection of key SDoH [social determinants of health] and environmental data. This translates to better care experiences for patients and lower costs." 
According to MedArrive Co-founder and CEO Dan Trigub, the integrated platform will bring more affordable and accessible care to patients at a time when many are undergoing financial strain and avoiding visits to medical facilities due to safety concerns. The platform will also empower EMS providers to earn supplemental income, leverage more of their training and diversify their day-to-day responsibilities by performing the home visits, according to the release. 
In addition, partners can utilize MedArrive's workforce network to aid in distributing flu vaccines, as well as the COVID-19 vaccine when it becomes available, the release states. Additional services include chronic condition management, transitional care, readmission prevention, urgent care, palliative care and more. 
"Before the COVID-19 pandemic, the healthcare system was focused on the continuity of care from hospital to home," said Lynne Chou O'Keefe, founder and managing partner at Define Ventures, in a statement. "With this trend and urgency of COVID, we believe MedArrive is an important scalable solution that will help redefine how healthcare is delivered to patients at the home." 
Request product info from top EMS Community Paramedicine Software companies
Thank You!