Cops trained by medics to stop bleeding save wounded man
An Arkansas Trauma System grant purchased, trained and equipped 550 Little Rock police to use tourniquets, pressure bandages and chest seals
---
LITTLE ROCK, Ark. — Police officers, trained by the Metropolitan Emergency Medical Services, saved a wounded man own using a chest seal from a trauma kit funded by an Arkansas Trauma System grant.
Little Rock police learned to identify and treat traumatic injuries with the trauma kits, which are also known as individual first aid kits (IFAKs), reported Arkansas Online. Each of the 550 Little Rock officers has a kit that contains a tourniquet, hemostatic gauze, pressure bandage, gloves and two chest seals.
In September, police found Jay Taylor, 32, lying in the street outside a nightclub suffering from a sucking chest wound. Two Little Rock officers, Bryan Morris and Jeremy Palmer, quickly covered the wound with a chest seal. The officers held the dressing in place and applied pressure until Taylor could be taken to the hospital.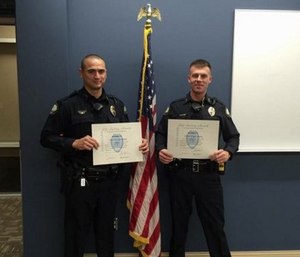 "I think that we're going to see a lot more people saved from officers' actions, holding them and keeping them stable until MEMS arrives," said police spokesman officer Richard Hilgeman.
The Arkansas Trauma System and MEMS equipped and trained five other central Arkansas police departments this year. The IFAKs and associated training have helped police save at least 25 lives since then, according to MEMS special operations supervisor Maj. Clayton Goddard.
Little Rock Police Training Division Officer Shawn Bakar, a former MEMS paramedic, said the department devotes a full day of training to the kits. "One of the biggest pieces in that kit is going to be the tourniquet, because the amount of lives that can and have been saved by that are immeasurable," he said.

Request product info from top EMS Bleeding Control companies
Thank You!