Fla. EMS agency notifies patients of data breach
A previous billing vendor for Lee County Emergency Medical Services was affected
---
By Leila Merrill
LEHIGH ACRES, Fla. — Lee County Emergency Medical Services announced that on Aug. 4, its staff received notification of a customer data breach related to a previous third-party billing vendor.
After 15 years, the agency ended its contract with Intermedix Corp. in September 2014. Intermedix hired the law firm Smith, Gambrell & Russell, which possessed the data when the breach happened.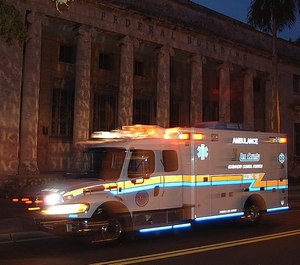 Less than 2 percent of the data may have been compromised, and there has been no indication of misuse, according to the law firm.
But the county is notifying people who may have been affected, as federal law requires. It has mailed letters and put information about the types of health information involved, steps people can take to protect themselves, a description of the SGR/Intermedix security breach and contact information for those with questions. The website is www.leegov.com/publicsafety/emergencymedicalservices.

Request product info from top EMS Billing Services companies
Thank You!