The EMS roundtable: Expert insights on ambulances
Ambulance makers debate their product, outline the current trends, discuss what the future may hold
They take medics to and from calls, deliver patients to hospitals and carry life-saving equipment — EMS would be nearly useless without ambulances. Understanding ambulances, how to buy them and what to expect from the market is critical for every agency. So we asked experts from major ambulance manufacturers a few key questions: Dave Cole, vice president of sales and marketing for Horton Emergency vehicles; Gary DeCosse, director of market development for Crestline Coach Ltd.; and Al Miller, founder and president of Miller Coach Company Inc.
What are the biggest issues facing ambulances? What's your current take on the market?
Meet the Experts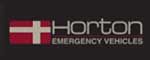 Dave Cole, Horton Emergency Vehicles
Since 1968, Horton has manufactured ambulances with everything from all-aluminum cabinets to multiplex electrical systems with an emphasis on safety and crash testing.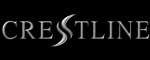 Gary DeCosse, Crestline Coach Ltd.
Crestline Coach Ltd. was founded by three Saskatchewan, Canada, entrepreneurs. Thirty-six years, a number of awards and 7,000-plus vehicles later, its customers include large and small emergency fleets around the globe.

Al Miller, Miller Coach Company Inc.
Miller Coach Company Inc. has been making Type I, II and III ambulances for worldwide delivery through acquisition, manufacturer alliance and a 45,000-square-foot main facility in Springfield, Mo., since 1974.
Dave Cole, Horton:
Biggest issues include improved safety and ride. The ambulance industry has taken great strides to improve ambulance interior layouts, thereby allowing the EMS provider a safer way to do their job.
Our goal is to make sure we can help the EMS provider go home to their families after they have helped so many people during their working shift.
Many years ago NIOSH became interested in ambulance safety and has since partnered with the ambulance industry to develop standard test practices.
The Ambulance Manufacturers Division of the National Truck Equipment Association currently exists to help facilitate a list of standards for ambulance manufacturers to follow. These standards have been incorporated in a new standard document set to be released in Aug 2012 and become effective in Jan 2013. NFPA 1917 will provide a national standard for states to follow — should they adopt it.
Gary DeCosse, Crestline:
With the aging baby boomer population, all levels of patient transport services will increase over the next 10 years, from nursing homes to interfacility transfers to 911 calls.
The fire community has been actively redefining itself to include EMS as part of its service. This fall the National Fire Protection Association will publish its own ambulance specification, #1917, scheduled to go into effect January of 2013. There is currently no national standard around specifying an ambulance.
The closest thing we have is the federal procurement specification KKK-A-1822F. With the publication this fall of the ambulance specification NFPA 1917, the triple-K specification will cease to exist as an active document. This will leave a void to be filled by NFPA 1917 or 50 different state interpretations.
Al Miller, Miller Coach:
Getting people to change their thinking away from "bigger rigs are better." We need the industry to think about accepting new ideas and concepts.
Bigger ambulances are not necessarily better for anyone. They cost more to operate, they're a much larger footprint in congested traffic areas, and patient comfort or safety isn't being addressed. They're also not any safer for crew members or the public.
The current market puts a much keener eye toward the cost of operation and places a much larger emphasis on efficient vehicles.
Moving on to the buying side of things, what are the key things agencies need to consider during the purchasing process?
Dave:
Consider what will actually reduce your overall cost of ownership. No EMS provider has ever enjoyed using the back-up ambulance, and when an ambulance is out of service, no revenue is generated.
Groups should look to a manufacturer who has longevity in the industry, a great service record and has led the industry in testing and innovation. This is a major investment for your community, and your neighbor. Quality materials and testing prove it will stand up when an accident occurs. Innovations such as six-point seatbelt harnesses, better module mounting systems and even air bags are available today and are all items to consider when purchasing your next ambulance vehicles.
Gary:
When developing your specifications, ensure you are writing a performance specification, not a design specification. A performance specification describes how the feature is to function and leaves the appropriate design up to the manufacturer. By forcing manufacturers to construct a desired feature a specific way, you could increase the cost of your ambulance by as much as 20 percent.
Fuel choice has a direct impact on what type of chassis you choose. Fuel choice affects the type of ambulance (van style, cutaway module, truck cab module), the size of the ambulance and how much work room and storage capacity will be available. Careful consideration should be given toward the budget, cost of purchasing the vehicle as well as operational costs.
The no. 1 driver in fuel consumption is weight. Things to consider include how heavy the vehicle is to start with and how much equipment and personnel you are carrying.
Safety, safety, safety. There are three aspects of safety to every ambulance:
External: The external overall structural integrity of the vehicle in case of some sort of collision or rollover
Internal: The ability for the medic to remain belted in while administering care as well as the ergonomic relationship to lethal surfaces
Pathogens: The inside of the ambulance is a environment that can contain harmful bacteria and bloodborne pathogens
Al:
Safety for its crewmembers, product reliability, return on investment.
What are the most common mistakes medics and agencies make with ambulances and the pitfalls they need to be aware of? What best practices would help them avoid these mistakes?
Dave:
Today some of the pitfalls include not wearing your seatbelt and improper training. As a retired paramedic, it was hard to get used to the idea of wearing gloves (yes, I am that old). Now EMS providers must raise the bar and wear seatbelts to help avoid serious injury. EMS providers and EMS management must develop operating procedures for proper driver techniques and ways to improve securing their equipment in the back of the ambulance.
Gary:
Almost all of the new diesels will require periodic replenishment of the DEF (Diesel Exhaust Fluid) tank. If this service is not done, after several warnings the vehicle could stop working. One solution is to schedule the replacement of the DEF fluid in conjunction with oil changes.
Al:
Operating an oversized vehicle is not beneficial to anyone. Crewmembers being required to move around unnecessarily in a moving vehicle and loose equipment in the patient compartment. Keeping crew belted in seats when practical, and providing secure and stable equipment brackets and storage locations for their equipment will help.
What do you identify as being the current trends in the ambulance market?
Dave:
Trends include, "What chassis should I be using, and will it be overweight when I get all my equipment in it?" Since the exit of the Ford E series Diesel chassis, our industry has struggled to pick a replacement.
Front axle weights have not kept up with increased loads. Remounting the quality ambulance module has also continued to be a good consideration for many departments. It's the ability to recycle the ambulance box on a new chassis. Remounting is a very cost-effective way (when done correctly) to save the citizens of your community money. A remount could save as much as $30,000 or more.
We also see a trend in departments that are keeping their vehicles longer. Trying to do more with less could lead to more unsafe ambulances being on the road.
Gary:
Long-term repeated stress on medics' backs have prompted a number of technologies to reduce the chance of injuries, such as assisted loading for oxygen bottles and patient stretchers. Currently a complete cot and loading system can retail for as much as $40,000. What is the cost of one back injury claim?
Telematics: Information systems and services integrated into ambulances included microprocessor based switching, computer screens, wifi, blue tooth technologies, driver/patient monitoring and data collection.
Al:
There is a greater movement in downsizing vehicles and establishing higher fuel-efficiency standards. More and more operators look at their patient compartments with a greater eye toward safety and innovation.
What does the future of ambulances hold?
Dave:
Improved safety in the back of the box. More stringent testing.
Gary:
Over 50 percent of fire departments in the U.S. are involved in some sort of EMS, and this continues to increase every year. Every fire department that is involved in EMS will tell you that 80 percent of the call volume is EMS and the rest is fire.
The ability to administer care to the patient, remain buckled into a three-point seat belt and preferably be facing forward or rearward. This type of seating is required in all passenger vehicles and is slowly coming to commercial vehicles. We expect within five years you likely will not see a conventional squad bench in a new ambulance.
Al:
Back around 1910 we worked out of combination funeral cars/ambulances. During 100 years of evolution, we progressed to what are now: 11-ton trucks. We really need to be somewhere in the middle between a glorified station wagon and an 11-ton monster. Most areas of the country would do well with a smaller unit with higher fuel efficiency. Not all runs require such a huge vehicle.
There should come a day where the squad bench will be eliminated from an ambulance and there will be greater advancement in the technologies to provide for patient care while keeping crewmembers safe at the same time.