5 Top NFL Fanbulances
Football fans show their team pride and fandom by remodeling retired ambulances into the ultimate tailgating party bus
---
A 'Fanbulance' is a retired ambulance that is redecorated by a fanatic fan to show their team pride and unwavering loyalty to the home team. A Seattle Seahawks football fan described his 12th Man Fanbulance as a "dream come true."  
A fan of the Chicago Fire Major League Soccer team converted an ambulance purchased on Craigslist into the "Tailgate Response" which is complete with the "FIre Medi-Bong." 
We asked for your photos of repurposed ambulances on Facebook and these are five of our favorites.
5. Chicago Bears
Andrew L. shared this photo of the Bears Fanbulance at Soldier Field. Anyone that eats all that sauerkrat and bratwurst may need an ambulance!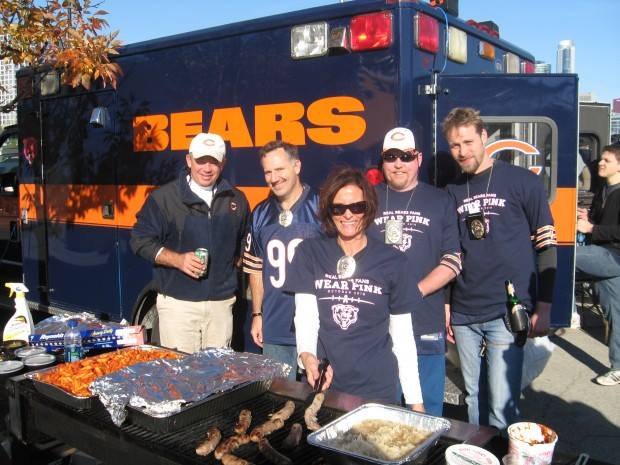 4. New York Giants
Christopher A. submitted this photo of a New York Giants Fanbulance outside of Metlife Stadium at the Meadowlands. Eli Manning was reported to have wildly overthrown a pass into the wide open rear doors of the ambulance.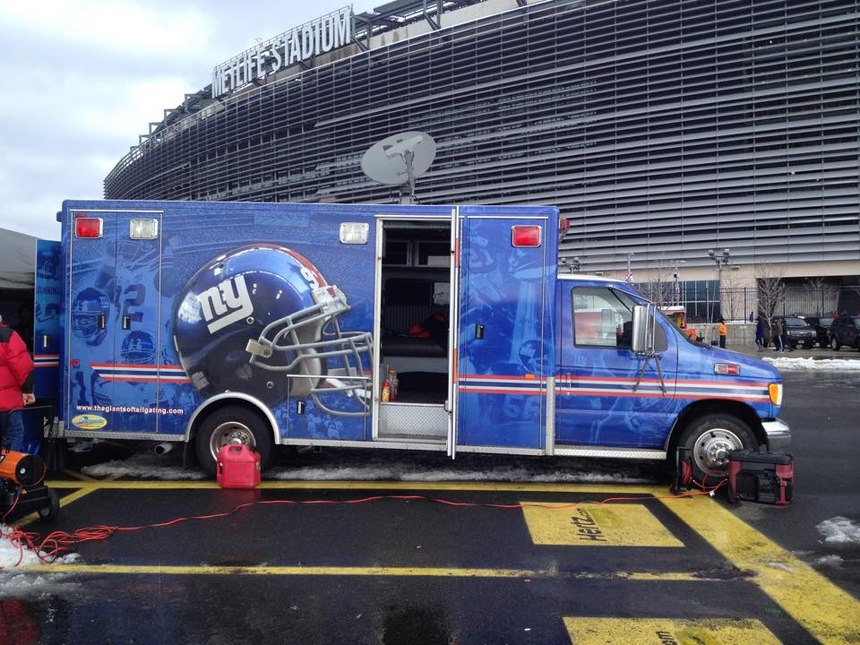 3. Pittsburgh Steelers
This multi-sport (football and hockey) Fanbulance photo came from William W. and is at the ready 24/7 to transport the Lombardi Trophy and Lord Stanley's Cup.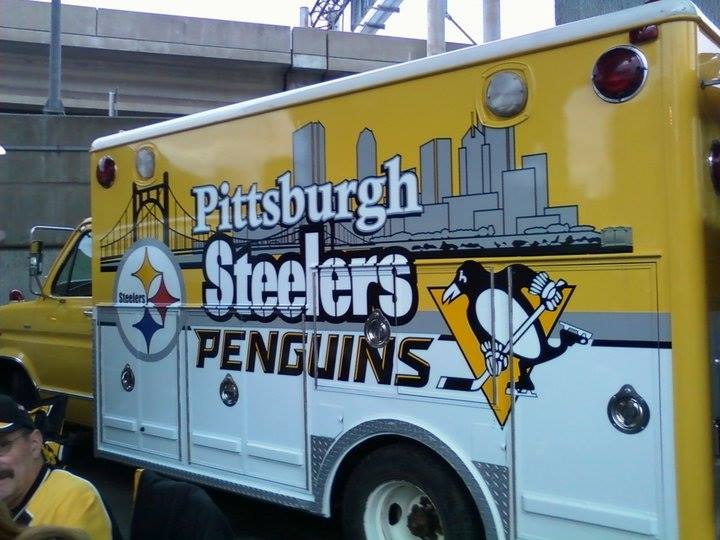 2. New England Patriots
The Fanbulance for the reigning Super Bowl Champion New England Patriots came to us from Dan P. We join all fans in asking, "Are the tires properly inflated?" This Fanbulance also deserves high praise for the throwback logo.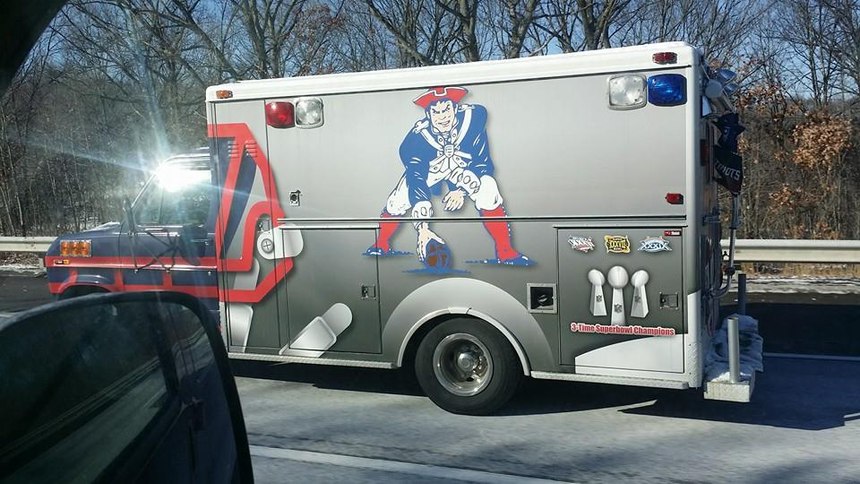 1. Green Bay Packers
It should not be a surprise that the only community owned NFL team (Editor's note: and greatest franchise in the history of professional sports) has multiple Fanbulances. Trudie Ann F. and William W. submitted these photos.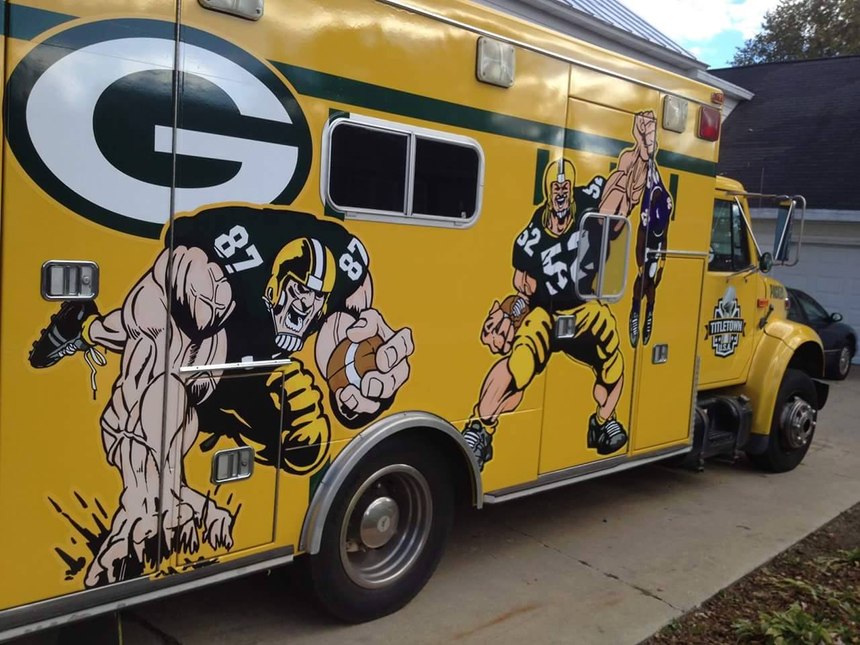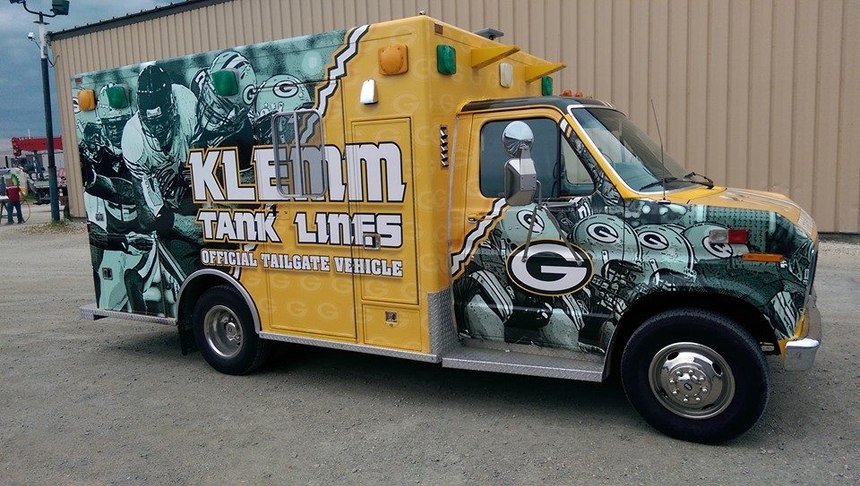 Submit a photo of your team's Fanbulance
Do you find these Fanbulances to be an abomination or do you support a rebirth for a retired ambulance? Sound off in the comments and share your college and professional sports team themed Fanbulances in the comments.