Reporting, investigating and just culture
Just culture moves an EMS agency to a better understanding of its current practices and the essential steps for improvement
---
The Center for Patient Safety is resuming its Road to High-Reliability webinar series, originally postponed due to COVID-19. This webinar, originally scheduled for March, 2020, will be held Aug. 19, 2020 at 1 p.m. CST.
This article was originally posted Mar. 26, 2020. It has been updated with new information.
A sad but common scenario: After a terrible adverse event, an investigation begins. Someone interviews the staff, looks at the record, and "determines" the cause. Too often, they conclude that a paramedic either made a mistake or a conscious choice that created a risk. Unfortunately, the investigation often stops there, resulting only in punishment for the person who happened to be closest to the event. The agency loses a critical opportunity for learning and improvement, and likely will lose a potentially valuable employee.
Just culture, sometimes referred to as shared accountability, moves the organization to a better understanding of its current practices and the essential steps for improvement.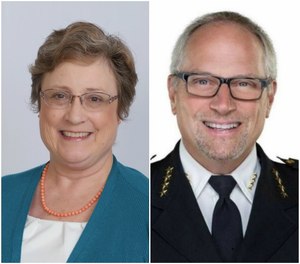 The wrong questions won't get the right answers
Effective improvement requires attention to both the human causes and the system causes of events and concerns. Once the investigators identify the human components involved, effective solutions depend on finding out if mistakes, specific choices, or recklessness caused the event. The wrong response can lead to the loss of good employees or the retention of those who threaten the agency's success. Just culture tools help leaders and managers dive into the investigation of events with tools and questions that identify the things that matter.
The tools only work with the right support
Organizational leaders have to establish the values and specific expectations for which all staff will be held accountable. Just culture analysis aims at improving the alignment between daily practices and the organization's core values. However, the effectiveness of any just culture program also requires an underlying culture that encourages thorough investigation and constant learning. Reports of events and concerns should be celebrated--not punished, and then followed by strong investigations focused on improvement.
Just culture and a supportive learning culture can help agencies get out of the "we've always done it this way" mindset by identifying pockets of intransigence and providing a framework for forward-looking discussion.
CPS 'Road to Reliability' webinar series
As part of its year-long Road to Reliability learning series, the Center for Patient Safety is offering a webinar on Aug. 19 at 1 p.m. CST that will explore the importance of reporting, investigation and just culture. Industry experts will explore the key concepts and tools for this important work. This program can help those new to a just, and learning culture understand how they can begin to introduce the changes in their organizations. This webinar is for EMS leaders and administrators who want to learn essential and practical steps through real examples to move their agency toward a fair culture that cultivates learning and improvement.
About the speakers:
Kathryn Wire JD, MBA, CPHRM, FASHRM, CPPS, is the interim executive director of the Center for Patient Safety. She has worked in the patient safety and risk management field, including more than 20 years for regional health systems in the St. Louis area, since 1983. For many years, she led her own firm, providing risk management and safety consulting services for the full continuum of healthcare providers, including long-term care and physician practices. She is an attorney, a certified professional healthcare risk manager, a fellow of the American Society for Healthcare Risk Management and a certified civil mediator. A certified just culture trainer, she leads the CPS program development around just culture.
Brian LaCroix is recently retired as president and EMS chief of Allina Health Emergency Medical Services, St. Paul, Minnesota. He has worked as a volunteer firefighter, emergency medical technician, paramedic, educator, author, peer counselor, manager and executive officer. LaCroix is a fellow in the American College of Paramedic Executives, holds a paramedic degree, a bachelor's degree in business and has completed post-graduate studies in business administration. He is the current president of the National EMS Management Association and serves as the liaison to the Paramedic Chiefs of Canada.
Visit the CPS's "The Road to High Reliability" for additional information and to register. 
[Listen for more: Inside EMS Podcast: How important is developing a culture of safety in EMS?]  
Learn more about Just Culture in EMS
Learn more about creating a safety culture in EMS with these resources: