Officer drowns saving family from surging Sandy
After saving his father, girlfriend, baby and others, he drowned in his basement
---
MyNews Interactive Media
NEW YORK — A police officer drowned in his basement after saving seven members of his family from the rising surge of superstorm Sandy, the Daily Mail reported Wednesday.
Artur Kasprzak, 28, who worked in Lower Manhattan, worked frantically to help his family, including his father, his girlfriend and their baby to the attic of their home on Staten Island.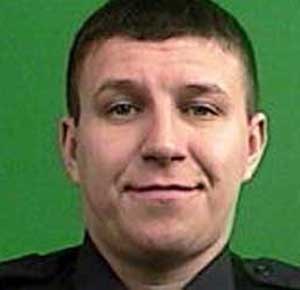 The toll in New York City rose to 22 early Wednesday, accounting for about half of all fatalities from Sandy.
The police said Kasprzak began shepherding his family to the attic of his home about 7 p.m. Monday when waters began to rise.
After helping all six adults and his 15-month-old infant into the attic, he told his family members that he needed to return to check on the basement.
He never returned and his family could not search for him in the rising waters. The family called 911 and a dive team was mobilized to search for him, according to the Mail.
However, electrified power lines in the water prevented rescuers from reaching the house until the next morning. He was pronounced dead at the scene by medics.
Copyright 2012 MyNews Interactive Media