Emotional Trauma Life Support course is a new paramedic-developed con-ed offering
The training course on managing personal and patient emotional trauma is being field-tested for launch in early 2016
---
SEATTLE — A paramedic developed a training course for dealing with emotional trauma of both responders and patients.
The course, called "Emotional Trauma Life Support" (ETLS), consists of four modules for a total of 16 hours of instruction.
Sarah Mielke, president of The Seriah Corporation, saw a need for such a course after writing a paper on death notification for her undergraduate degree in paramedicine at Central Washington University.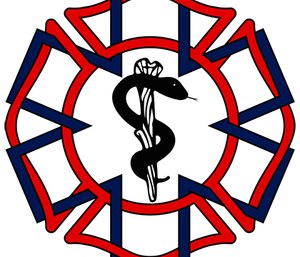 "Grief support and death notification," she said, "are part of all of our job descriptions. Yet too often, we learn this delicate skill by trial and error — if we learn it at all."
During the course of her own 10-year career as a first responder she found that there was neither initial nor continuing education training in either of these topics.
"The suicide trends and statistics in emergency services tracked by the Firefighter Behavioral Health Alliance and the Code Green Campaign are vividly showing us the cost of the lack of training in responder mental health issues," Mielke said.
Mielke has spent the last 18 months developing a course based on extensive research and development and built around information and algorithms already familiar to first responders of all training levels.
The course's four modules are:
Module 1 introduces the concept and provides an intuitive base framework.
Module 2 is the responder mental health module. It puts the pathophysiology of the downward spiral and of the recovery process into a recognizable "road map" and discusses prevention, awareness, signs/symptoms, and dealing with burnout/depression, PTSD and suicide in self and in colleagues.
Module 3 deals with grief support for patients and families: non-verbal cues, touch, words, common reactions/responses, cultural/religious issues, frequently asked questions such as questions about the death itself, autopsies/organ donation and viewing the body and/or the resuscitation attempt.
Module 4 deals with death notification and introduces an easy-to-remember protocol as well as telephone notifications, pediatric grief, the differences in pediatric deaths for family and for responders; hospice and DNR issues; homicides and suicides, and dealing with the dying patient.
"This is a high-yield course that has come along at a perfect time. We finally have a con-ed course that focuses on us — our resilience, our ability to deal appropriately with our patients in difficult situations and most importantly stay in the game after devastating calls," said Dan Limmer, of Limmer Creative, who has been an adviser to Mielke through the development process.
Ann Farina, president of The Code Green Campaign and subject-matter expert in first responder mental health has also reviewed the course content and structure and said, "The course is brilliant. The way that Sarah built it off of information already memorized by every EMT and paramedic means it will be much easier to take in the information and remember it later on. Helping people understand the emotional trauma first responders are subjected too is one of Code Green's goals, and we're happy to see Sarah's course getting attention. I can't wait to be able to take it myself."
Mielke has completed primary curriculum development and begun field-testing of the course content at Central Washington University and at a 911/transport company outside of Portland, Oregon, to critical acclaim.
"I envision ETLS to gain parity status with other credentialing courses like ACLS, PHTLS, BTLS, and PALS.  I am confident that in short order, it will become a standard in the education of prehospital personnel (and others) in emotional trauma nationwide," said Dr. Keith Monosky, head of the paramedicine program at Central Washington University.
Mielke is in the process of developing a train-the-trainer course, and hopes to have her first batch of instructors ready by mid-2016. A textbook is in development with the assistance of Limmer Creative, with plans for its release in late 2016. The course itself is slated for release in the first quarter of 2016.
Updates on the course will be posted at http://etlsems.com.