Taekwondo Olympic athlete arrested for assaulting paramedic
Court documents said Mandy Meloon punched the paramedic, put him in a thumblock and tried to knee him in the groin
---
By EMS1 Staff
AUSTIN, Texas — An Olympic athlete was arrested for assaulting a community health paramedic during a mental health evaluation.
KVUE reported that Mandy Meloon was being assessed at a mental health facility when she told assistant administrator Michael Cavin that she was seeing and hearing things that were not there, according to police.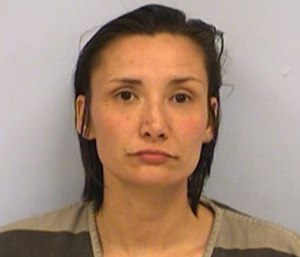 Court documents state that Cavin called a community health paramedic, who evaluated her for an hour. The paramedic called a mobile crisis outreach team to transport her to another facility.
Meloon then allegedly ran after another patient, knocked over the patient's cup of water and tore papers.
After subduing the situation, Cavin and the paramedic told Meloon to sit on the ground. Meloon, who is a former U.S. Taekwondo Olympic medalist, allegedly put the paramedic into a thumblock, punched him in his abdomen and tried to knee him in the groin.
The paramedic said he was able to subdue Meloon, although she later tried to kick him again.
Meloon has been charged with assaulting a public servant.