EMS researcher spreads knowledge through science-focused social media campaign
Catherine R. Counts, PhD, MHA, a health services researcher with Seattle Medic One and the University of Washington, takes over the "Real Scientists" Twitter account this week to share her EMS experience
---
By Laura French
SEATTLE — A Seattle EMS researcher has been featured as the curator of the week for a science-focused social media campaign. 
The organization Real Scientists announced that Catherine R. Counts, PhD, MHA, research and quality improvement manager for Seattle Fire Medic One and instructor in the Division of Emergency Medicine at the University of Washington School of Medicine, will take over its Twitter account for a week to share her knowledge and experience in EMS with a wide audience.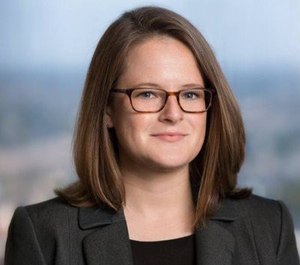 Real Scientists features a scientist each week to curate information on its Twitter profile, which has nearly 90,000 followers. Counts said she hopes her week with the campaign will lead people to have more appreciation for the importance of EMS. 
"People only think about EMS when they need it. Which is a blessing, but there is so much more behind the scenes of this arm of healthcare as we work to make sure that the care being provided in the prehospital setting is as good (or sometimes even better) than what's received in the hospital setting," Counts said in a statement. "EMS also touches everyone as it's often seen as a public good/service, so realistically everyone should be interested/invested in making sure their EMS system is high performing." 
In her first two days as the campaign's featured curator, Counts discussed cardiac arrest response and the importance of learning CPR, gave a history lesson on EMS in the United States from the 1960s to the present and highlighted several pieces of EMS research. Counts plans to cover additional topics throughout the rest of the week, including provider wellness, EMS technology and her personal journey as an EMS researcher.