EMS lobbying efforts building momentum
Show up, join, send a message, and build relationships to participate in the future of EMS
---
I was surprised — actually dumbstruck — that the U.S. House of Representatives passed the Veterans EMT Support Act. Like most constituents, I have low expectations for the leaders we have elected to represent us in Congress.
The Veterans EMT Support Act, H.R. 1818, which has completed its first legislative hurdle, has been a long-term priority of the National Association of EMTs and many other state and national EMS organizations. The bill directs the Department of Health and Human Services to establish a demonstration program for states with a shortage of EMTs to develop a streamlined transition program for trained military medics to meet state EMT licensure requirements.
During my EMS career I have watched the advocacy and lobbying role of the EMS profession strengthen. As an NAEMT member, I am proud of their most recent accomplishment. I am pleased that they declared the Veterans EMT Support Act to be a priority and have led a sustained effort on the bill's behalf. I look forward to the day it is signed into law by the president.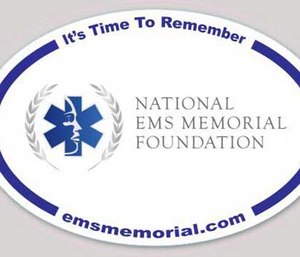 There are other important national advocacy efforts for EMS. Three organizations — the National EMS Memorial Bike Ride, the National EMS Memorial Service, and the National EMS Memorial Foundation — have joined with the shared goal of a permanent National EMS Memorial. Those organizations, with the help of congressional supporters, have bills pending in Congress to set aside federal land to establish a National EMS Memorial.
All politics are local
Once a year, during EMS Week, we see a flurry of local news coverage about EMS agencies and the important services they provide. But after the elected officials make their proclamations and the appreciation dinners are eaten, most EMS agencies disappear into local media obscurity.
There are only a handful of EMS agencies in the United States that have sustained local advocacy efforts that garner attention, while also winning hearts and minds. Those efforts, often engaging with local officials — some of whom go on to become state or federal politicians, are what prime the pump for national efforts to succeed.
Here is what you can do to keep and increase the current lobbying and advocacy momentum for important EMS initiatives:
Join or renew your membership to the National Association of EMTs and your state's EMS association.
Regularly give your department's PIO, public affairs liaison, or marketing/public relations staff story ideas to feed to local media. Make it a mix of stories with themes of success, challenges and opportunities.
Ask your congressional representatives to support the National EMS Memorial legislation.
Broaden your perspectives by learning about EMS outside of your jurisdiction's boundaries.
Usually decisions are made by the handful of people who show up. If you want a say in the future of EMS make your voice heard.