Debra Cason named recipient of NAEMT's Rocco V. Morando Lifetime Achievement Award
Cason, a retired professor of EMS education and past chair of NREMT, will be honored in New Orleans later this month
---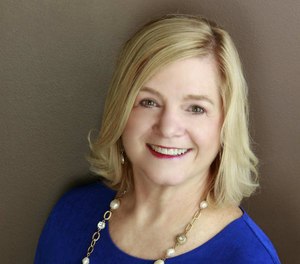 By EMS1 Staff
CLINTON, Miss. — The NAEMT announced it would honor Debra Cason with the Rocco V. Morando Lifetime Achievement Award at the General Membership Meeting in New Orleans later this month.
Cason is known for her advocacy work in the industry. She was a key player to implementing national accreditation for paramedic programs in 2013 and chaired the Committee on Accreditation of Education Programs for the EMS Professions. She is also a past president of the National Association of EMS Educators and past chair of the NREMT.
Cason recently retired from a 38-year career as the program director and associate professor of emergency medicine at the University of Texas Southwestern Medical Center in Dallas.
"Deb personifies a lifetime career dedicated to the EMS profession and especially, education for paramedics and EMTs," NAEMT President Susan Bailey said. "She has recognized the importance of meeting and advancing the ongoing educational needs of EMS practitioners as part of their professional development. Deb, thank you for your many contributions on behalf of EMS education."