Ala. city adds fire station, 6 EMS stations due to blocked train crossings
Blocked train crossings causing 10-minute wait times forced Sheffield city officials to approve a new fire station and several EMS stations on the other side of the tracks
---
By News Staff 
SHEFFIELD, Ala. — Sheffield city officials approved building a new first station and 6 EMS stations on the other side of city train tracks after first responders complained that stopped trains were preventing them from responding to calls in a timely manner.
According to WAFF 48, the consistency of the blocked train crossings at two crucial intersections and the more-than-10-minute wait time forced the city to act.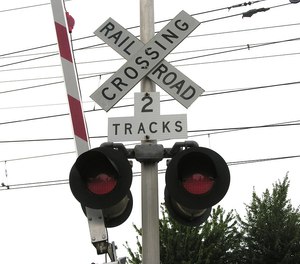 "The best solution for us would be for the railroad company, if possible, is to have those trains stopped before reaching the [crossings]," Bruce Carson, Shoals EMS director, said.
The blocked train crossings have been known to have at least a 10-minute wait time, which during an emergency can mean the difference between life and death.