Logistical concerns surrounding an overdose mass casualty incident
Overdose cases can create numerous logistical problems when there are multiple overdose cases around the same time in different locations
---
By Allison G.S. Knox, faculty member at American Military University
The opioid epidemic has gained national attention as it has become clear that the United States has a serious problem with overdoses. At the local level, there are serious security and emergency management concerns regarding the resources needed to effectively manage overdose cases. More importantly, overdose cases can create numerous logistical problems when there are multiple overdose cases around the same time in different locations.
Recently, New Haven, Connecticut dealt with a rather serious issue when there were suddenly 76 overdose cases in the same public park within a short period of time. According to one article, K2 (a type of synthetic marijuana) was at the core of New Haven overdoses – presenting numerous challenges to emergency medical services. An article by the New Haven Independent explained that "officials theorized that the overdoses stemmed from a batch of synthetic marijuana known as K2 laced with fentanyl." The article continues to explain, "initial testing of a sample by the federal Drug Enforcement Agency revealed only the K2 without additives."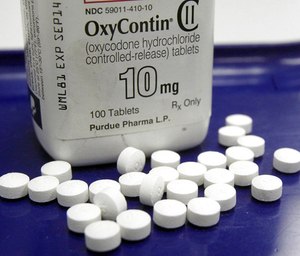 Logistical Concerns and Naxolone
Considering that overdoses are serious and require medical intervention, the logistics involved with pre-hospital care for a mass-casualty incident are daunting. According to Gulec et al., (2018) "The National EMS Scope of Practice Model currently only recommends advanced life support (ALS) providers to administer naloxone; however some individual states have expanded this scope of practice to include intranasal (IN) administration of naloxone by basic life support (BLS) providers."
In Connecticut, emergency medical responders, advanced emergency medical technicians and paramedics can give naloxone to patients suffering from an opioid-related overdose. This alone helps with the logistics of managing so many patients because multiple EMS crews (from any jurisdiction) can administer naxolone – which reverses the effects of K2.
Mutual Aid Agreements
Managing a large influx of patients, like the K2 consumers in Connecticut, undoubtedly strains a city's resources. In short, there may not be enough ambulances to help manage such a situation. In cases like these, mutual aid agreements are essential and critical to scene management. Mutual aid agreements between jurisdictions allow for each one to help each other when they are overwhelmed and need more resources. At the local level, this is particularly important for handling such a serious emergency. The New Haven Independent article wasn't clear if mutual aid agreements in this sense were used in the K2 overdose case – but, it is clear that those managing the scene managed it quite well given the size of the incident.
Mass casualty incidents are complicated to manage and require numerous resources to effectively manage and control the situation. There are many ways to manage a sudden influx of overdose patients and, ultimately, the City of New Haven handled this mass casualty incident very well despite the circumstances.
About the Author: 
Allison G. S. Knox is a faculty member at American Military University, teaching courses in Emergency and Disaster Management. Her research interests are comprised of emergency management and emergency medical services policy issues. Prior to teaching, Allison worked in a level one trauma center emergency department and for a Member of Congress in Washington, D.C. She holds four Master of Arts degrees in emergency management, international relations, national security studies and history. She is a certified lifeguard, MET and is also trained in Technical Large Animal Emergency Rescue. Allison currently serves as Advocacy Coordinator of Virginia for NAEMT, Chapter Sponsor for the West Virginia Iota Chapter of Pi Gamma Mu International Honor Society, and Faculty Advisor for the Political Science Scholars. She is also on the Board of Trustees and serves as Chancellor of the Southeast Region for Pi Gamma Mu International Honor Society in the Social Sciences. She can be reached at IPSauthor@apus.edu. For more articles featuring insight from industry experts, subscribe to In Public Safety's bi-monthly newsletter.