Off-duty Fla. county paramedic drowns
No foul play is suspected, but the incident is under investigation
---
By EMS1 Staff 
TALLAHASSEE, Fla. — An off-duty Leon County paramedic drowned on Wednesday night at an apartment complex swimming pool.
The Tallahassee Police Department does not believe it is foul play, The Tallahassee Democrat reports, but no additional information, including the paramedic's name, has been released.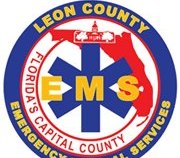 The incident happened Wednesday night at approximately 9:30pm.